Pune: Famous Garden Vada Pav In Camp Among Vendors Fined For Encroaching Footpath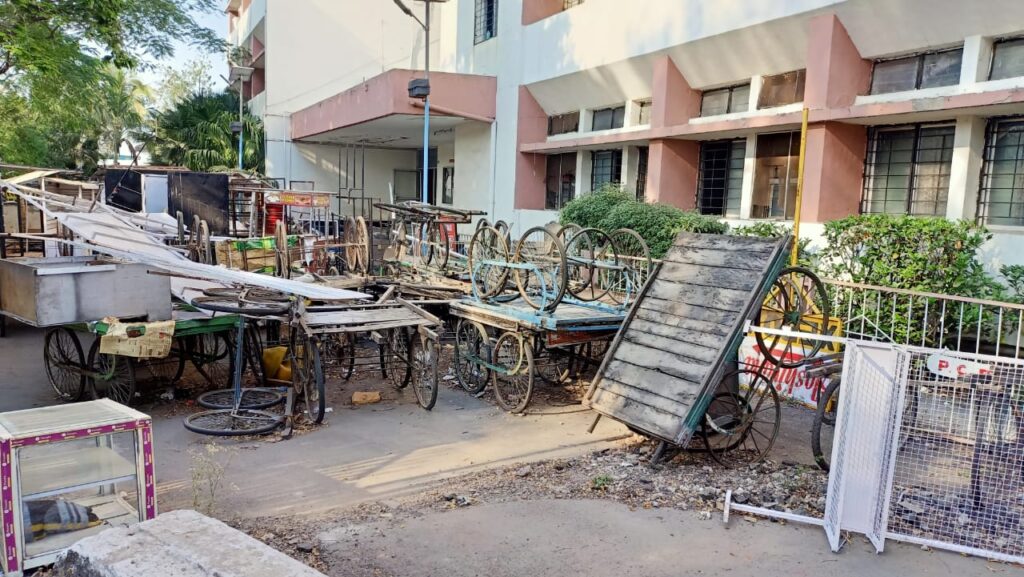 Camp, 10th February 2021: Pune Cantonment Board (PCB) has imposed a fine of Rs 15,000 on the famous Garden vada pav for encroaching the footpath. The action has been taken under the anti-encroachment drive being implemented by the PCB.
The PCB is taking action against vendors who are encroaching the roads in the Camp area. Under this drive, action has been taken against the vendors and encroachers on MG Road, Moledina Road, East Street, Fashion street market etc. The encroachers were fined Rs 1000 to 2000 each and goods has been seized by the PCB officials.
PCB Chief Executive Officer Amit Kumar said, "Citizens were complaining to the board regarding the rising encroachment in the Camp area which was causing inconvenience to the citizens walking on the street and it's causing traffic congestion in the area. Therefore we have launched the anti-encroachment drive. The fine has been imposed accordingly. The drive will be carried further."