Pune: Fire Brigade Officers And Jawans Honoured By Guardian Minister Chandrakant Patil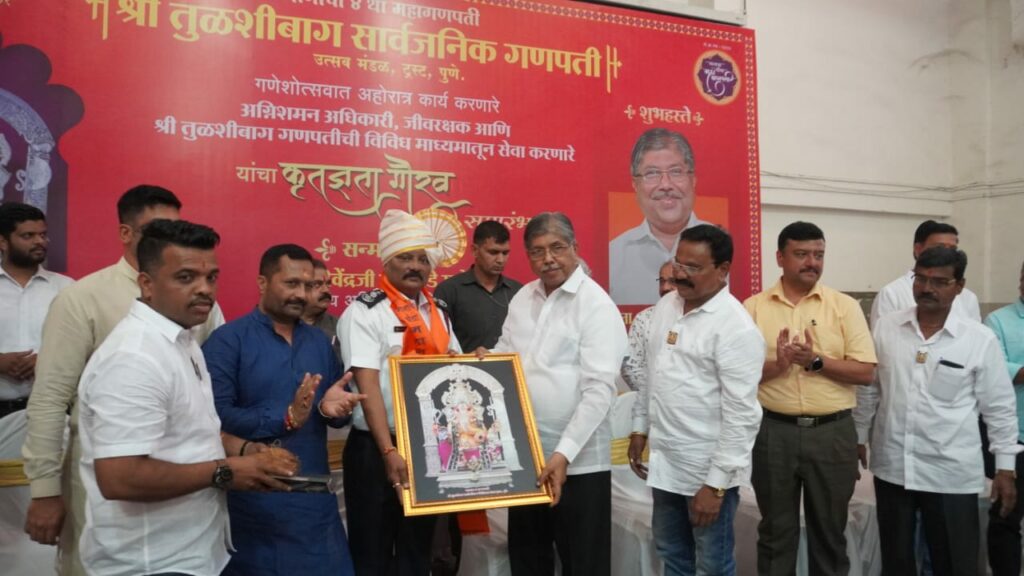 Pune, 1st October 2022: On behalf of Tulshibaug Ganapati Mandal, as every year during Ganeshotsav, this year the officers and jawans of the fire brigade working at various immersion ghats, as well as lifeguards and Chief Fire Officer Devendra Potphode, were honoured by the guardian minister of the city Chandrakant Patil.
For the first time this year, Chief of Fire Brigade Devendra Potphode created a WhatsApp group of officers and jawans assigned to the deployment at Immersion Ghat as well as the control room of the force. They used this technique to control the area along with all possible dangers. Also, during the procession, fire brigade vehicles and rescue vans were deployed for assistance. At the same time, the vehicles helped to move two trees lying on the river bank.
While praising Fire Force Chief Devendra Potphode along with his officers and soldiers, Patil said, "Just as our army soldiers who keep us safe by being deployed at the border, the fire brigade is doing its job very well to keep us safe by providing internal security in our city."