Pune Hosts Authentic Manipuri Food and Culture at Yaoshang Festival 2023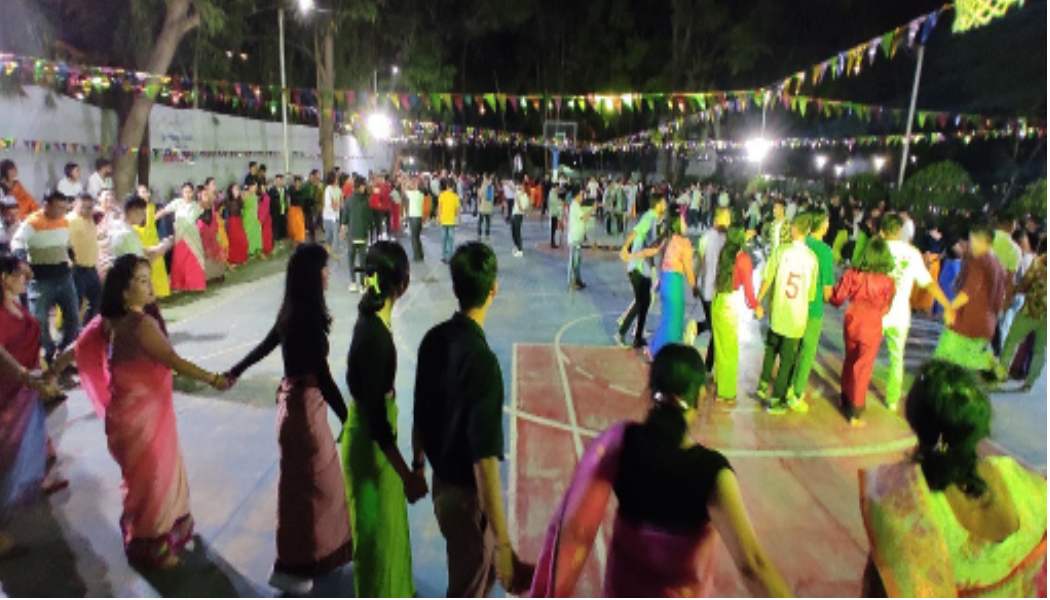 Pune, 30th March 2023: The Association of Manipuri Diaspora (AMAND) hosted the "Yaoshang Festival 2023" at the Don Bosco Youth Centre in Koregaon Park, Pune on March 25. This non-profit, non-governmental community organization organized the festival to celebrate the rich cultural heritage of the Manipuri community.
Thabal Chongba, a Manipuri traditional folk dance, was the main attraction of the festival, bringing together attendees from diverse backgrounds, including children, youths, and senior citizens. The festival also included a Tambola game, prize distribution for the winners of the AMAND Step Challenge 2023, and a special presentation of self-hand-knitted Athenpot covers to the AMAND office bearers by Oinam Purnimashi Devi.
Authentic Manipuri snacks and meals such as Singju, Bora, Kanghou, Kelichana, Tharoi thongba, Nga thongba, Eronba, etc., were served at the food stalls. The stalls also featured local fresh vegetables from Manipur such as Yongchak, Hawaimubee, Yendem.
AMAND President, Kulabidhu Chanam, expressed deep gratitude to all attendees, volunteers, and vendors who worked hard and supported the event, making it a grand success.
AMAND, registered under the Societies Registration Act, 1860 in Pune, Maharashtra, is a community organization founded by working/retired Manipuri professionals residing in and around Pune. They aim to bring together the Manipuri community and preserve their cultural heritage through various events and activities.
The Yaoshang Festival is one such event that showcases the unique tradition of the community and promotes cultural exchange between people of different backgrounds. The event was a great success, with attendees appreciating the vibrant cultural experience and delicious food.