Pune Knowledge Cluster Launches Research Scholarship Program For Women In Maharashtra, Financial Support For Women Entrepreneurs
Mubarak Ansari
Pune, 24th May 2022: BASF Chemicals India Private Limited (BCIPL) has signed an agreement with the Pune Knowledge Cluster (PKC), an initiative facilitated by the Office of the Principal Scientific Advisor, to launch WEnyan, a research scholarship program for women in Maharashtra. WEnyan (विज्ञान) represents Science; 'WE' stands for Women in Education while 'nyan' (ज्ञान) is knowledge.
"WEnyan is a holistic scholarship program where women in leadership positions from scientific fields will play an active and important role in selecting, mentoring, and monitoring other women candidates in Chemistry and Allied Areas. This 2-year program supports girls from marginalized communities and low-income groups (family income less than Rs 8 lakh per annum) in Maharashtra to pursue undergraduate and master's projects in Chemistry and allied areas.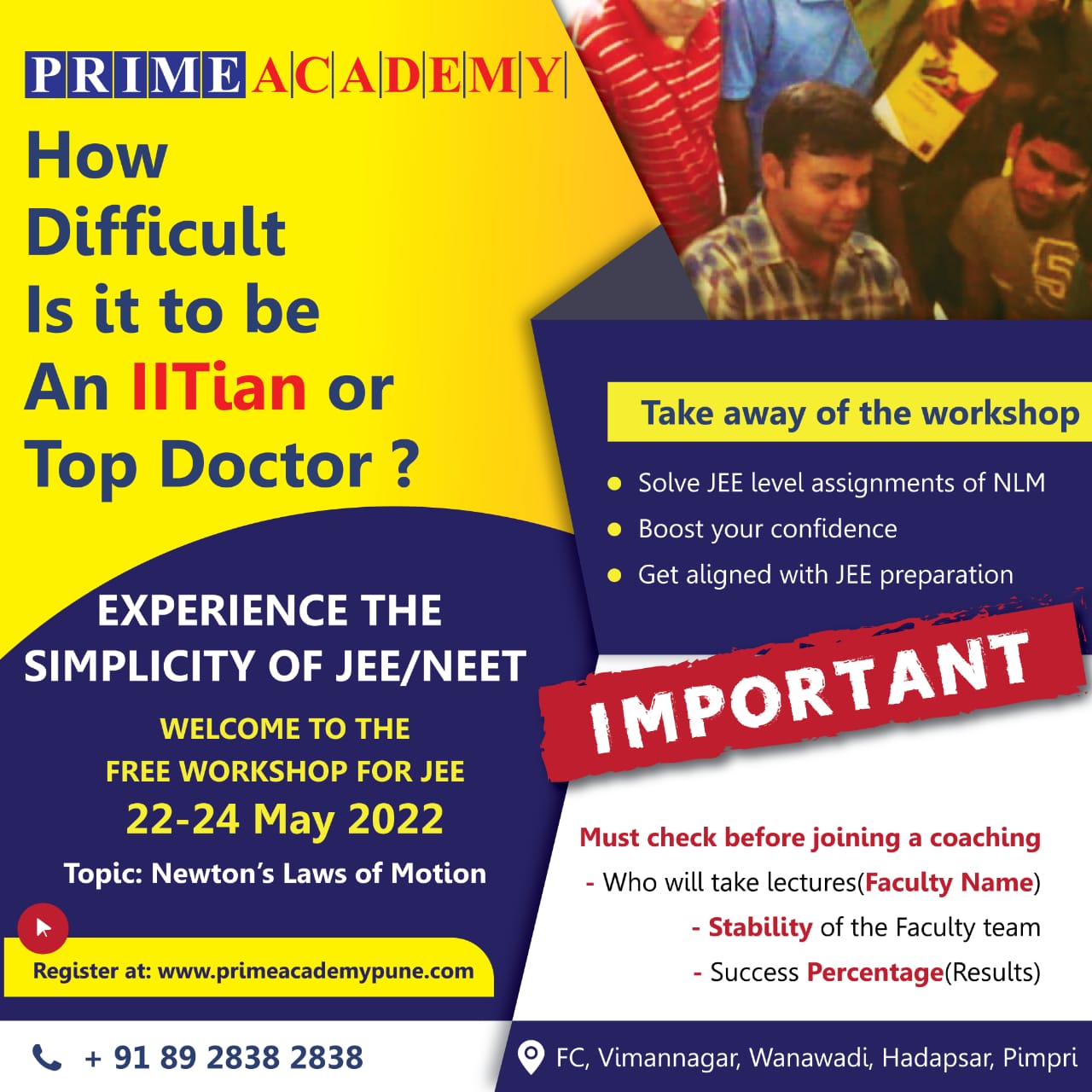 PKC envisions this as a flagship program that also offers prototyping grants to early-stage women entrepreneurs with sustenance money and incubation support for 6 months. These women will be selected by the PKC. The areas of research will include Applied Natural Sciences, Specialty Chemicals, Agri-Chemicals, New Materials, and Sustainability", informed Ajit Kembhavi, Principal Investigator, PKC.
Dr Shilpa Jain, Program Manager, added, "Through this initiative, PKC aims to increase enrolment and retention of women in scientific streams creating a more gender-equal workforce. Key beneficiaries of the program would be women from marginalized communities and low-income groups in Maharashtra, who are either pursuing or have completed undergraduate degree (BSc / BTech / BE/ B Pharm) or Master's degree (MSc / MTech / ME/M Pharm) and want to explore entrepreneurship. The Focus Areas under which the scholarship will be available are Applied Natural Sciences, Specialty Chemicals, Agro‐Chemicals, New Materials, Pharma – Medicinal Chemistry."
One can apply between 1st June- 30th June 2022 by filling out the application form available on the PKC website (www.pkc.org.in). The application has to be accompanied by a Project proposal or idea routed through a project guide. For the prototyping grant, the Entrepreneur applies with an Idea/Proof of Concept for the product. The candidate is required to furnish the details about the annual income or non-creamy layer certificate whichever is applicable.
More details can be availed from https://pkc.org.in/programmes/programme_info/44/
https://www.punekarnewsmarathi.in/memorandum-of-understanding-between-pune-knowledge-cluster-and-bcipl-to-promote-women-in-science-research-soon-v-gyan-scholarship-for-women/
Also Read No Water supply In Most Parts of Pune City On Thursday For Repair And Maintenance Reasons
Join Punekar News Whatsapp Group, Telegram, Instagram And Twitter  For Regular Update about Pune City And Pimpri-Chinchwad