Pune: Law Chargers, Law College Lions, MWTA 1 move into Elite division at the S P Gosavi Memorial Inter Club Tennis Championship 2023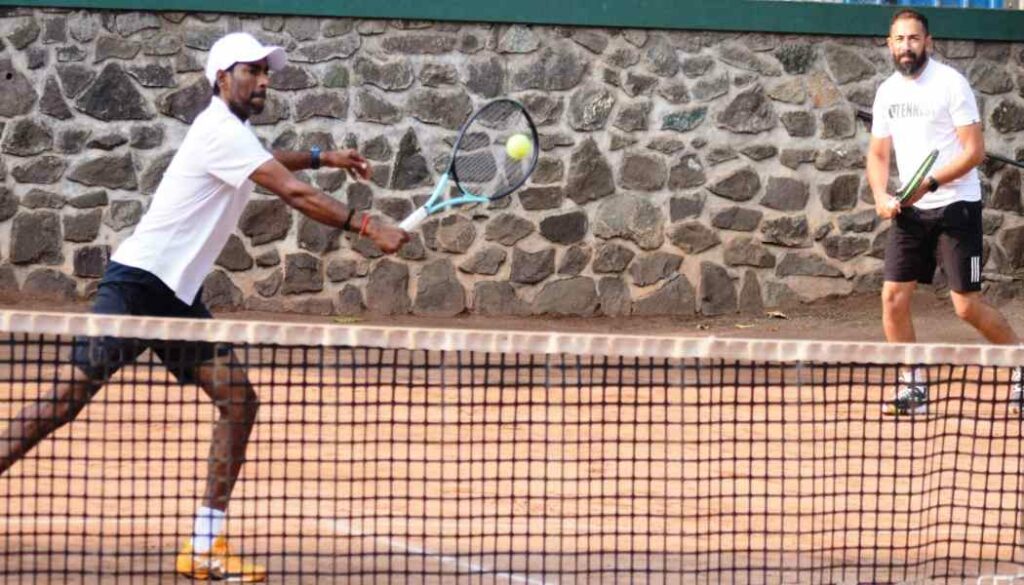 Pune, March 19, 2023: Law Chargers ,Law. College Lions and MWTA 1 teams moved into the Elite Division Of the SP Gosavi Memorial Inter club Tennis Championships will be organized by the PYC Hindu Gymkhana and the Pune District Tennis Association(PMDTA) on the PYC Hindu Gymkhana Tennis courts.
In final Group Final League matches of the Plate Division Law Chargers scored a 19-15 win over PYC Aces, Law college Lions edged out Solaris Eagles 19-17, while MWTA 1 outplayed PYC Bombers 24-04.
The Elite Division matches will be played from March 20
Following are the results: Group League Round: Plate Division:
Group 1: Law Chargers bt PYC Aces 19-15(100Plus: Shrinivas Ramdurg/Sameer Savla bt Rajendra Sathe/Kedar Deshpande 6-5; 90 Plus: Sandeep Maheshwari/Nitin Gavali bt Hanif Menon/Sanjay Bothra 6-3; 1st Open: Sameer Bafna/Shrinivas Ramdurg bt Kedar Deshpande/Tushar Nagarkar 6-1; 2nd Open: Sumit Rathi/Omkar Namdas lost to Ankush Moghe/Kalpak Patki 1-6);
Group 3: Law college lions bt Solaris Eagles 19-17(100Plus: Rahul Pandharpure/Santosh Jaybhai bt Ravi Katre/Sanjeev Gholap 6-2; 90 Plus: Abhijit Marathe/Shivaji Yadav bt Siddhu B/Girish Sane 6-4; 1st Open: Tarak Parikh/Ketan Jathar bt Anvit Pathak/Ninad Vahikar 6-5; 2nd Open: Shriram Oak/Prashant Sethi lost to Ravindra Pande/Siddharth Joshi 1-6);
Group 2: MWTA 1 bt PYC Bombers 24-04(100Plus: Rajesh Mankani/Gajanan Kulkarni bt Shirish Sathe/Dhananjay Dhumal 6-0; 90 Plus: Parth Mohapatra/Sumant Paul bt Tanmay Agashe/Aakash 6-1; 1st Open: Vivek Khadge/Ashish Maniyar bt Shirish Sathe/Nishant Bhangay 6-2; 2nd Open: Praful Nagwani/Santosh Shah bt Neha Tamhane/Parag Tepan 6-1).