Pune lockdown: From groceries, vegetables to LPG – people panic buy ahead of lockdown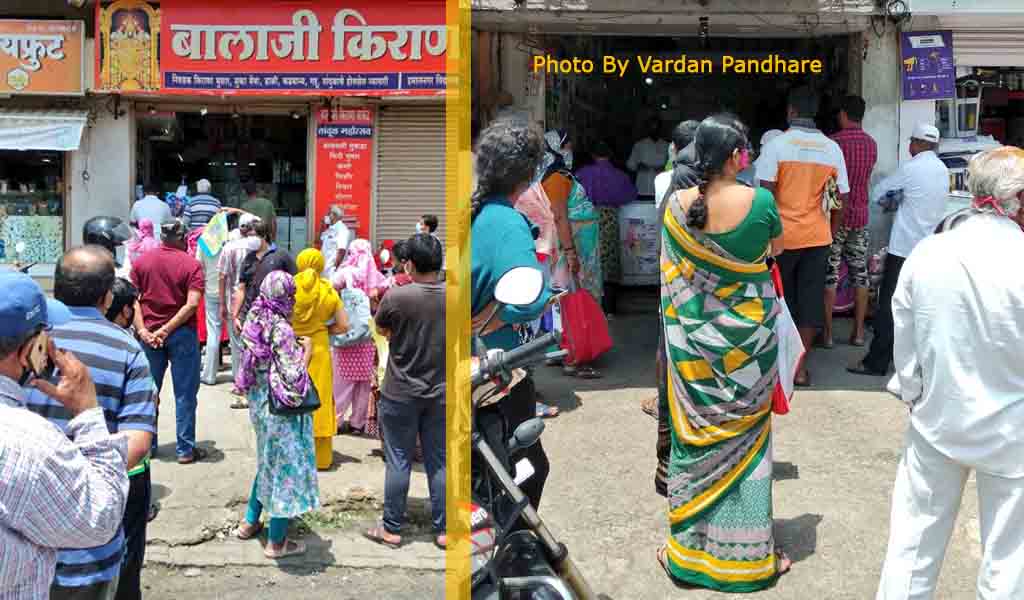 Anvita Srivastava
Pune, 11 July 2020: As the city is all set to under lockdown from July 14, citizens ran into hoards and score to buy essential commodities including vegetables and groceries.
With large queues outside the supermarket, flouting social distancing norms, once again the lockdown announcement has landed citizens in panic buying mode and jammed the streets.
"As once again lockdown is announced and this time it is for ten days, which is a long period, therefore, a lot of people came out for buying essential commodities including groceries. There was a huge queue outside the various supermarket. Though people followed social distancing and took precautions still, there was panic among them. If the lockdown is for a couple of days, it can be easily managed but this time it is for 10 days and even the grocery shops will be closed. This kind of lockdown creates a lot of inconvenience for the citizens and they often indulge in panic buying mode. However, we just do not understand how these lockdown is going to control the cases," said Renu Srivastava, a homemaker from Wanawadi.
A resident of Aundh road, Yasmeen Qureshi, 47, said, "We don't know whether lockdown is going to prevent the spread of Corona or not, but I can say that people jammed the streets for grocery shopping and there were no social distancing protocols followed, this will lead to a spike in the number of cases".
After hearing the news of a strict lockdown in Pune from Monday midnight I at once decided to stock up my weekly diabetes medicine, considering the ration for the month was taken. But to my surprise, as I went towards the Market Yard depot chowk there was complete chaos with no parking space and people lined up outside each Kirana and essential supply stores in huge numbers without social distancing," said Anil Pandhare (62), resident of Salisbury Park.
Pandhare further said, "In fact, the medical shop had a lesser number of people than other shops in the vicinity. Most of them seemed panicked and were buying in bulk. But as a common Punekar I would like to ask the city authorities as to how many lockdowns should the common man go through, and what other options do they have if the new lockdown doesn't serve the purpose."
Follow Punekar News: