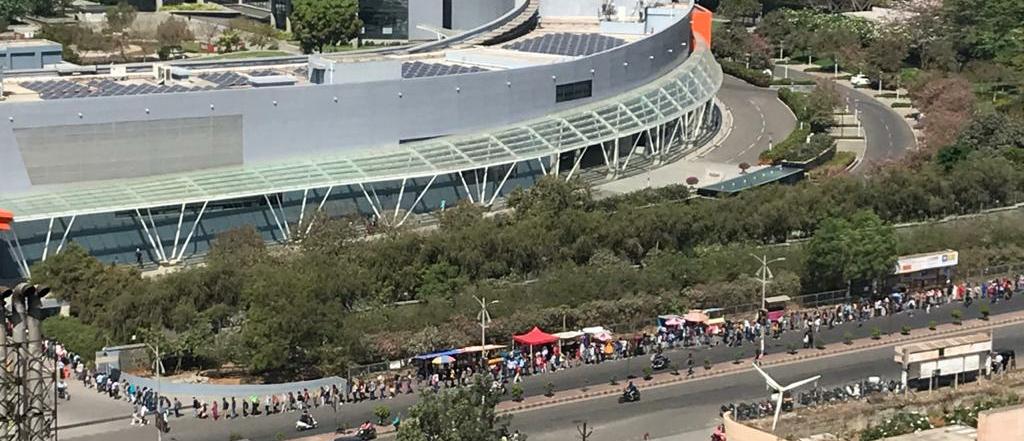 Sumit Singh
Pune, 11 July 2020: National Information Technology Employees Senate (NITES), a union of IT employees, has written to Maharashtra Chief Minister Uddhav Thackeray and Pune District Collector Naval Kishore Ram demanding compulsory work from home (WFH) for IT, ITES, BPOs and KPOs employees in Pune, under upcoming lockdown. There will be strict lockdown from July 13 to 23 in Pune, Pimpri Chinchwad and neighbouring villages.
NITES has raised issues of more than 72000 employees and have filed petitions with the Labour Departments and District Magistrate against illegal terminations, reduction in wages, forceful resignation, deduction of earned leaves, forcing employees to apply leaves as vacation, Maternity Benefits & various other issues under COVID19 pandemic.
"Several companies across the Maharashtra state have started to terminate its employees without any reasonable cause and have started withholding their salaries. In such testing times, the rights of the employees are ought to be protected by necessary orders and directions to the companies by Government as prospects of several employees of Maharashtra are under dilemma. Because of this now pay and jobs of more than six lakh IT employees in Pune is at risk", said NITES General Secretary Harpreet Saluja.
Vivek Mestri, vice president of NITES, said, "We are concerned about the number of IT Employees and their families who are now at risk of survival due to contagious spreading of Coronavirus pandemic. Many employees working in the IT Industry are facing a difficult situation and are working in fear. The employees are in no way responsible for the present pandemic lockdown situation but are at the receiving end."
In their letter, NITES stated, "We are seeking your prompt intervention and support to prohibit the operations IT/ITeS/BPO/KPO companies to safeguard life, jobs and families of more than 6 lakh IT/ITeS/BPO/KPO employees in Pune, Maharashtra. Considering the increasing number of patients and the death rate in Pune the employees shouldn't be forced to resume offices by the companies and should be allowed to work from home. It is our fervent hope that the lives of employees & there family members would be considered & given priority while taking decisions regarding operations of IT/ITeS/BPO/KPO companies under upcoming lockdown."
When contacted, Pune District Collector Naval Kishore Ram told Punekarnews.in, "Industries will not be impacted by any new order. The decision about the IT companies will be decided by Monday (July 13)."
He had earlier said, "Some people say that Corona has come to stay but I believe that aggressive testing, contact tracing, isolation and awareness will lead to corona-free city and villages. Let's break the chain in Pune and reinforce the idea of STAY HOME, STAY SAFE from 13th July for a few days. The administration will ensure that people do not face any problems regarding medical/essential service. Modalities and guidelines will be shared on 12th July."
There will be lockdown restrictions in Pune City Police, Pimpri-Chinchwad police commissionerate areas as well as 23 Gram Panchayats of Haveli and Mulshi taluka and Pune, Khadki and Dehuroad cantonment areas. The lockdown period will be from July 13 to July 23.
The initial days from July 13 to July 18 will be a strict lockdown. Nothing will open except milk, medical shops and hospitals. From July 19, other essential services will be started.