Pune: Maharashtra Congress President Nana Patole Launches Website And Dashboard of Trisharan Enlightenment Foundation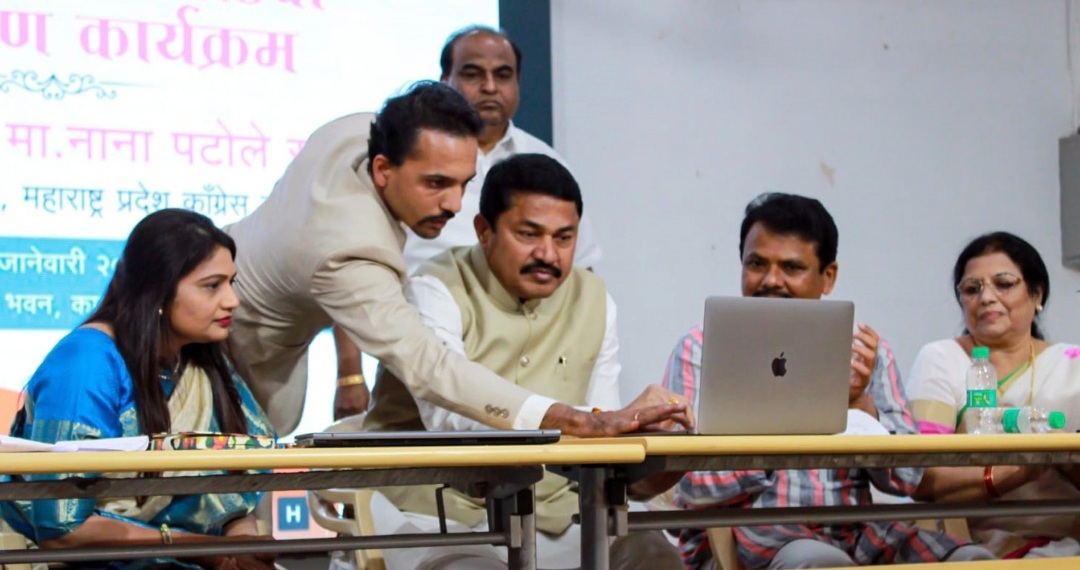 Pune, 30th January 2022: Indian National Congress's Maharashtra state president Nana Patole has launched the website & dashboard of Trisharan Enlightenment Foundation Pune recently at Tilak Bhavan, Mumbai. Pradnya Waghmare, Managing Director of Trisharan Foundation, Spokesperson of INC Atul Londhe, State Vice President Bhai Nagarale, Sanjay Rathod and many others were present on this occasion. Many representatives of the Foundation have attended the event virtually.
Nana Patole said that, "Trisharan Enlightenment Foundation is doing an excellent job of uplifting the unorganized workers. It is working with the sincere aim of serving the last element of the society. Its invaluable work in training the unorganized workers and their overall development is commendable.
In order to stop the harassment of domestic workers, women and girls in the society, private offices and other establishments under the guise of investigation by the male security guards, the organization has given special training to the women 'Jhalkari' security guards and appointed women security guards to check women where there are male security guards. This has been a positive step towards women safety, Patole mentioned.
He further said that, Through the website and dashboard, many people will be able to submit their queries to the organization. Using modern technology, the organization is trying to bring the last section of the society into the mainstream by organizing the needy, unemployed and unorganized workers and giving them special training. Given the nature of the work of this foundation, it is hoped that this organization will not be limited to Maharashtra but will expand its reach in the country, he added.
In her opening remarks, Pradnya Waghmare gave information about the activities run by the Foundation. She further added, Through this website and dashboard, 4500 (volunteer) development ambassadors of the organization will get online identity cards and various departments, schemes, and problems will be surveyed through it. This dashboard has been created to reach out to the people at the grassroots level. This new concept is trying to come true so that any plan can reach the needy quickly.It will try to provide employment to the youth at the village level using modern technology. The organization has never held a program on any political platform till date and only Nana Patole has been working selflessly for the poor, hard working, farmers, tribals and neglected sections.
event hosted by Prashant Waghmare, while Digambar Wagh expressed his gratitude.