Pune: Muslims cremate 75-year-old Hindu man in the absence of relatives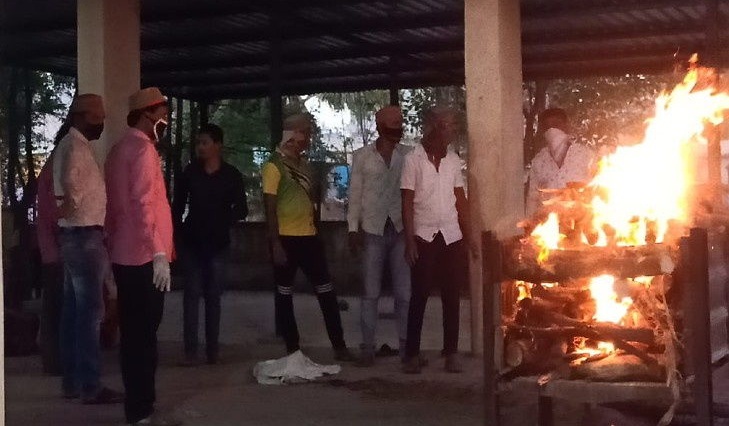 Pune, May 25, 2020: A great example of Hindu-Muslim unity was seen in Pune. Muslim youths performed the last rites of a Hindu elderly man at the crematorium. 75-year-old Ram Sheku Kshirsagar, living in Pune's Kesanand area, died due to illness on Saturday, May 23. Kshirsagar lived alone here with his wife. Other members of his family lived near Nagpur. They were unable to visit Pune due to the lockdown.
Rahim Sheikh, along with Jan Muhammad Pathan, Appa Sheikh, Asif Sheikh, Saddam Sheikh, Altap Sheikh and Sahabrao Jagtap, went to the hospital and took the body. Four Muslim youths lifted the dead body on the shoulder and said 'Ram Naam Satya Hai'. They also decorated the wood of pyre in the cremation ground. Later they performed the last rites as per Hindu customs.
Rahim Shaikh, who performed the last rites, said, "The family members of the deceased live in another city for livelihood. He lived here with his wife. The family members could not come here because of the lockdown. Due to the Coronavirus outbreak, other people were not coming forward to cremate him. We are all of his son's age. So we performed his last rites considering it as our duty."