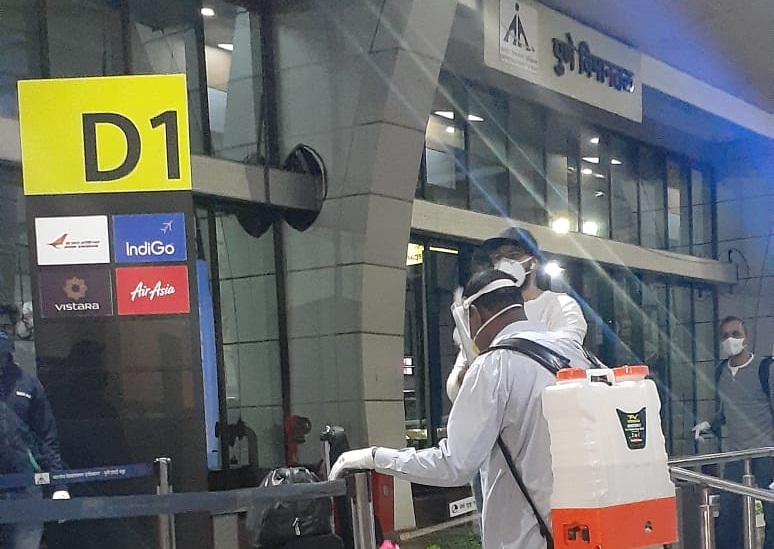 Mehab Qureshi
Pune, October 25, 2020: The flight operations at the Pune Airport will be shut from 8 pm to 8 am for a year, due to re-carpeting work of the runway, starting from Monday, October 26.
The administration at the Pune airport has decided to run all the night flights during the daytime. "However if there is a flight at 8 am in the morning, the airport will open for passengers at 5 in the morning. Also, we have made changes in the schedule of the flights", said  Pune Airport Director Kuldeep Singh.
He further said, "The schedule is designed in such a way that the repair work will not affect air traffic."
Currently, Pune Airport operates flights to Delhi, Kolkata, Ahmedabad, Chennai, Bengaluru, Nagpur, Kochi, Lucknow and Hyderabad. About 8 to 9 thousand passengers commute every day.  There are currently 14 night flights. They will be included in the day's schedule from Monday. All the  rescheduling information will be informed   to the passengers through SMS and e-mail.
Meanwhile, in 2018-19, the number of passengers was around 90 lakh. Further, it was dropped to 80 lakh last year. However, due to the Corona crisis, flights are limited to 90 flights per day. Earlier this number was around 180. At present, 9000 passenger movement is recorded every day at Pune airport.