Pune: Only 50 Percent Menu Available At Dine-in Restaurants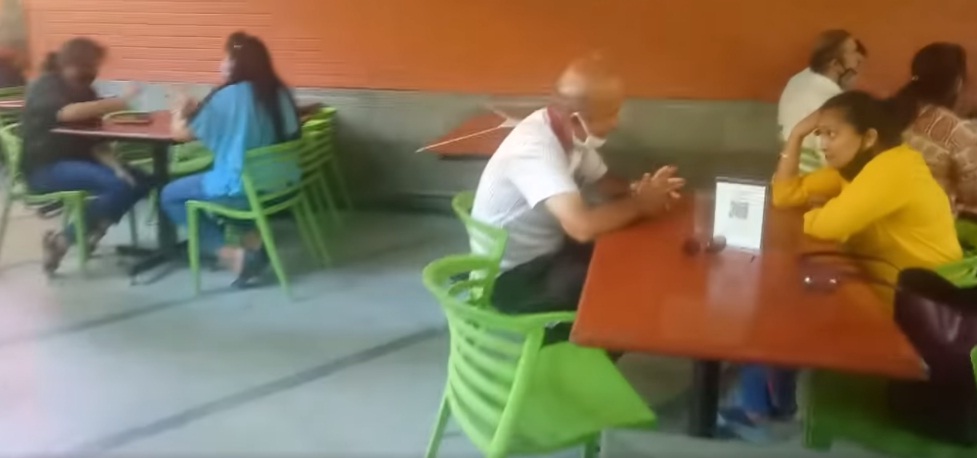 Mehab Qureshi
Pune, November 2, 2020: The restaurant industry was said to be one of the finest industries that'll never see a recession because people will always eat and drink. However, the tables have turned with the onset of the Coronavirus (COVID-19) pandemic.
With the unlocking phase going on, the Maharashtra State government decided to resume dine-in services from October 5 with 50 percent capacity.
However, in Pune, restaurants are not only facing a manpower crunch, but the menu options have been halved down as well. This has not only affected business but has affected the overall experience at the organized dine-in restaurants.
Many customers have complained about their favourite dishes not available with the restaurants. "It is rather disheartening to not enjoy most of my favourite dishes while dining out. Most places are understaffed. Hence a limited menu remains the only option available amongst many others for them to keep operating", said Rijuta Kulkarni who dined at Wadeshwar FC road.
Akshay Golellu, who dined at the famous Vaishali restaurant, said, "The menu was limited, many options such as fruit salads, and some of my favourite dosas weren't available".
What do restaurant owners have to say?
Swanand Bhave, the owner of Wadeshwar FC road, said, "Most of the items are available with us, but the healthy bites section was kept off for a while. We are planning to resume this post-Diwali."
Sandeepraj Salian, co-owner of Farmaaish, Viman Nagar, said, "Only 40 percent of the menu is available with us right now. Continental, Italian, all these cuisines are not available. Farmaaish special 'Roti Par Boti' is not available as well. The reason for this is the manpower shortage and most of our cooks are still in the northern states. The number of trains is also less due to which it is difficult to call them."
Vicky Bachani, co-owner of Shivsagar, Viman Nagar, said, "Out of 60 staff, only 26 are currently available with us. Nevertheless, if I compare it with the lockdown period, the takeaway orders are more now, but we are only surviving now."
Sharing his thoughts Ganesh Shetty, president of Pune Restaurants and Hoteliers Association (PRAHA), said, "If the government resumes more trains, it will be possible for us to call our staff members because most of the labour force are from northern states. This is the reason the menu has shrunk to 50 percent in Pune."
Follow and Connect With Us on WhatsApp   Telegram  Facebook  Twitter  YouTube Instagram Linkedin