Pune: Record Revenue Collection Of Rs 92 Crore From Pavana Dam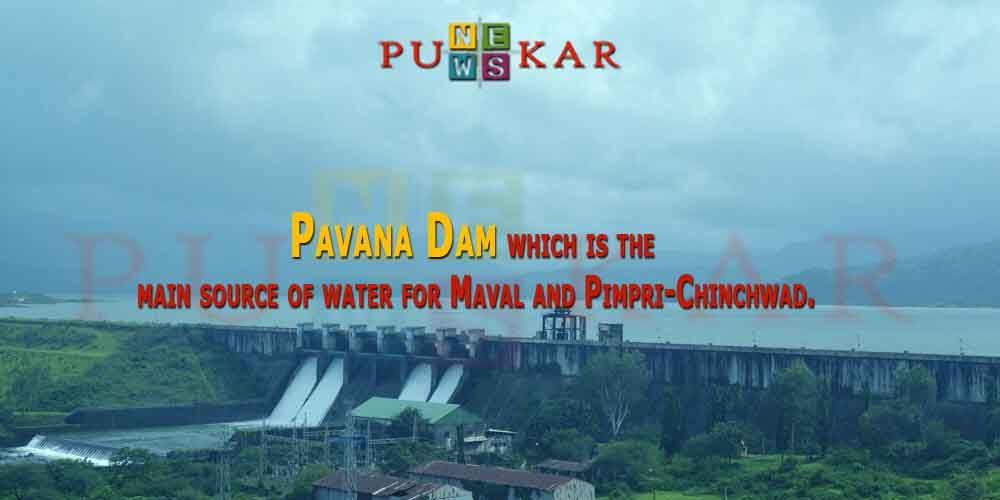 Pune, 28th March 2023: Due to the increasing heat, the water storage of the dams in Maval has decreased. Andhra dam has 73 per cent, Vadivale 47.02 per cent, and Pavana dam 47 per cent water storage. A record revenue of Rs 92 crore has been collected from the water of Pavana Dam this year.
Pavana, Andra, Vadivale, Kasarasai, and Jadhavwadi are the important dams in Maval taluka, which supply water to the agriculture industry and drinking water under the tap water supply scheme. Pavana Dam supplies water for the water schemes and agriculture of 50 to 60 Gram Panchayats in Pimpri-Chinchwad, Dehurod, Talegaon, and Maval industrial estates and talukas.
Ashok Shete, sub-divisional engineer of Pavana Dam, informed that due to the hot summer, the water storage in Pavana Dam is decreasing. However, there will be no shortage of water till 15th July. 33 million cubic feet of water is released from the dam every day. "Rs 92 crore has been received from the dam water this year and there are three days left for March. In these three days, the revenue will increase to Rs 94 crore," he added further.
Manohar Khade, Branch Engineer of Vadivale Dam, said that about 15 Gram Panchayats, Takve Industrial Estate, as well as 1,100 hectares of agricultural land are supplied water from Vadivale Dam in Nane Maval.
"Last year, there was a delay in providing water to the farmers due to the construction of dams in some areas. This year, the works of the dam have been completed and since the water has started to be blocked, the farmers have benefited from it," said Khade.
Water is supplied to 22 institutions including Talegaon Municipal Council, Talegaon MIDC, and Alandi Municipal Council from Andhra Dam. He said that currently, 72 percent of water reserves are remaining.