Pune: 'Reptile Park' To Come Up At Rajiv Gandhi Zoological Park in Katraj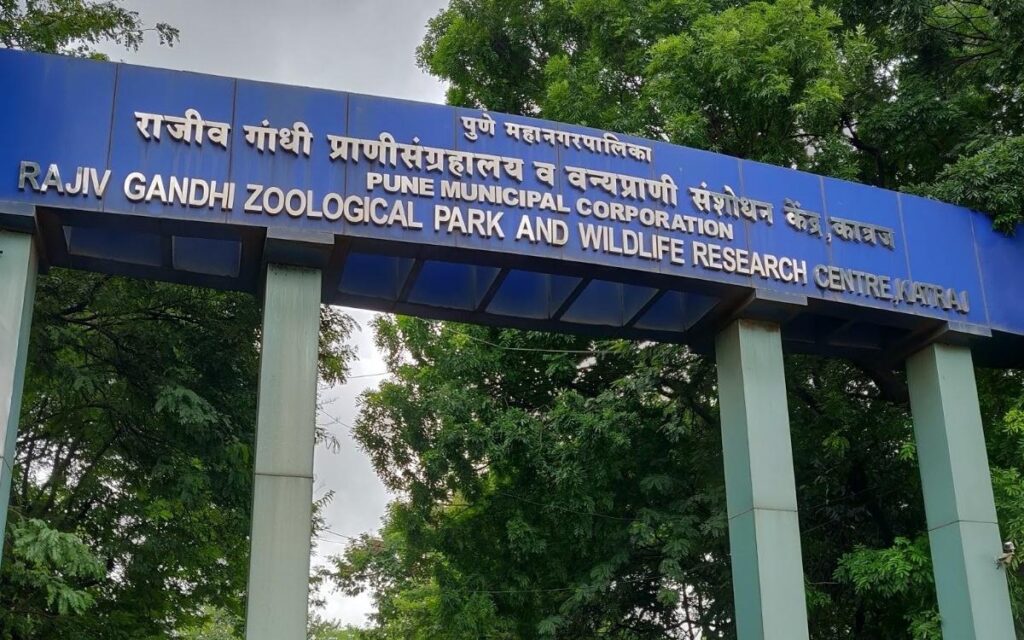 Katraj, 22nd September 2022: A 'Reptile Park' will soon be set up at the Rajiv Gandhi Zoological Park in Katraj, and the Snake Park of the Zoological Park will now be open to tourists.
The current snake park has various species of snakes burrowed in the ground, along with pythons, crocodiles and other reptiles. As they will be housed in a glass barrier in the newly constructed 'Reptile Park', tourists will be able to view them more easily.
Due to Covid-19, the park was closed to tourists for two years. But after the pandemic, the number of tourists increased significantly after the park opened. Given the increasing response of tourists, on Wednesday, the Pune Municipal Corporation (PMC) informed about the changes made in the Zoological Museum and the new facilities for tourists.
Municipal Corporation Additional Commissioner Vilas Kanade, Park Superintendent Ashok Ghorpade, and Zoological Park Director Dr Rajkumar Jadhav were present on this occasion.
Officials informed that discussions are going on to bring other animals from various zoos in the country under the animal exchange policy so that tourists get a chance to see more and more new wild animals. Currently, the Zoological Museum has a snake park, but it will be updated to create a new 'Reptile Park'.
This reptile park is being built in a vast area of ​​15,000 square meters and its work is currently in progress. It will be open for tourists in the next two years. This 'Reptile Park' is being set up as per the new guidelines of the Central Zoological Park Authority.
After Covid-19, five thousand to nine thousand tourists visit the park from Monday to Saturday. On Sunday, the same number reaches 20,000. Before the Covid-19 pandemic, the park was getting an income of Rs 5.5 crores. Now, this income has doubled. An approximate amount of Rs 2-2.5 crores are being spent to feed the animals.
Besides taking care of the health of the animals, 100 municipal employees are working day and night in the park for the safety of the animals.
Zebra will soon be admitted to the park and the work of preparing a separate trench for it has started.
At present, the park's 130 acres of land have ponds on 30 acres, and the remaining area has separate and large trenches for various animals. These animals include Asiatic male-female lion, white tiger, five tigers, leopard, bear, deer, antelope, monkey, elephant etc. Reptiles include Indian pythons, cobras, various types of snakes, native crocodiles and star tortoises.
Join Punekar News Whatsapp Group, Telegram, Instagram And Twitter  For Regular Update about Pune City And Pimpri-Chinchwad
Also Read Political News On Sarkar Khabar