Pune: Restriction On Movement Of People After 11 PM; Schools, Colleges Shut Till Feb 28, Restaurants To Close At 11 PM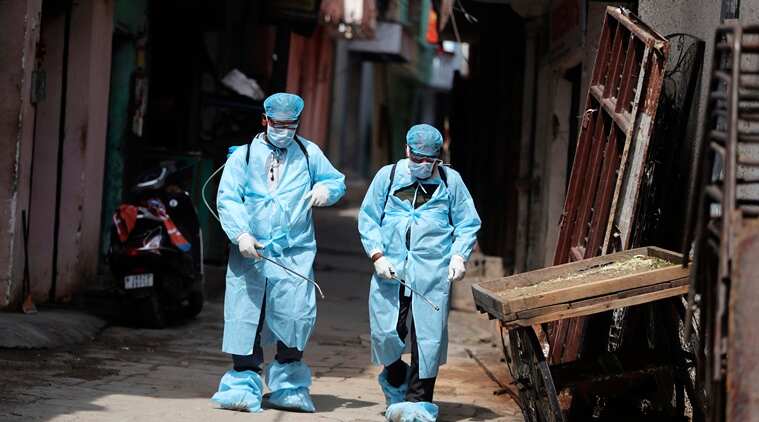 Mubarak Ansari
Pune, February 21, 2021: The district administration has taken some major decisions as the number of corona patients keeps increasing. A 'self-disciplined' restriction on the movement of people has been imposed in Pune from 11 pm to 6 am from Monday (February 22).
In the presence of Deputy Chief Minister and District Guardian Minister Ajit Pawar, the current situation of Corona was reviewed at Council Hall today. "Except for essential purposes, there will be a restriction on the movement of people in Pune from 11 pm to 6 am from Monday (February 22) against the backdrop of an increasing number of Coronavirus (COVID19) positive patients. Also, schools, colleges, and coaching classes will remain closed till February 28. Studies to prepare for competitive exams will continue at 50 percent capacity", Divisional Commissioner Saurabh Rao informed after the meeting.
Permission granted to hotels and other establishments till late at night has now been revoked and hotels and bars have been ordered to close at 11 pm. Restrictions have been placed on wedding ceremonies, social and political events. 200 people capacity will be allowed for events, which shall require permission from the police. Also, a single-window system will be launched to grant the permissions, stated Rao.
Although various restrictions have been imposed in Pune, the administration has clarified that there are no restrictions on transportation within the district. Vegetables and other goods are allowed to be transported. In this regard, a meeting will be held with the traders on Monday.
Emphasis on vaccination: While the number of corona patients is increasing in Pune, the administration has affirmed that along with other measures, emphasis will be laid on preventive corona vaccination. Also, the number of corona tests conducted will be increased. The Covid Care Center will be launched in the next couple of days, while the Jumbo Center will also be launched if required. Currently, ten thousand tests are being conducted every day. One thousand more tests will be added to it. These tests will be conducted at BJ Medical College.
Increase the containment zone: Deputy Chief Minister Pawar instructed to make hotspots a restricted area to prevent the spread of corona. Pawar appealed to the citizens to strictly follow the rules. The meeting also decided to make it mandatory for private hospitals to conduct RT-PCR testing of patients having a fever.
Super spreaders and all patients will be surveyed by health workers through home visits. The search for citizens who have come in contact with the patients will be carried out effectively, Rao assured.
Corona cases in Pune: With the addition of 849 fresh Coronavirus positive yesterday, the total number of COVID cases has reached 3,97,431 in Pune district. Also, 534 patients got discharged from hospitals while six people died.
Dr Bhagwan Pawar, District Health Officer (DHO), said that out of total 3,97,431 patients 3,81,754 have been cured and discharged from hospitals, while 9177 people have died. There are still 6669 active patients undergoing treatment in different hospitals, also out of 6669, 4054 are Home Isolated. Most of the patients are from Pune Municipal Corporation (PMC) area. Till now 22,32,492  people have been tested in the district.
The 3,97,431 patients include 19,73,30  from Pune Municipal Corporation (PMC) area, 1,02,900 from Pimpri-Chinchwad Municipal Corporation (PCMC), 7084 from Cantonment areas, 69,878 are from Rural areas, and 20,239  from municipal council (Nagar Parishad) areas in the district.