Pune: Sahara Production House, Midas Touch Institute Holds A Mono Act Presentation At Abhijit Joshi Memorial Foundation Hall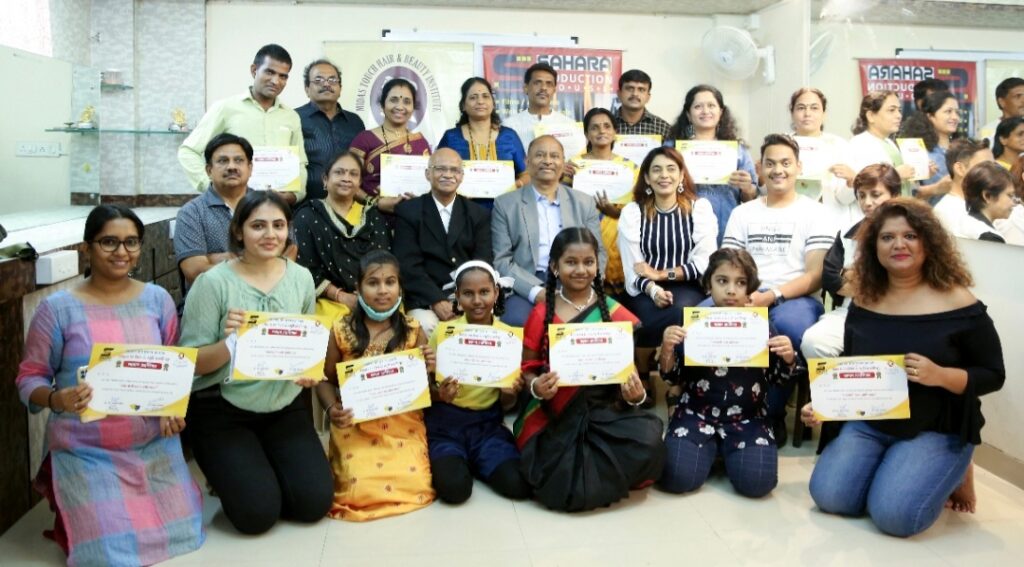 Pune, 1st July 2021: Sahara Production House and Midas Touch Institute jointly held a mono act presentation at the Abhijit Joshi Memorial Foundation hall. In March, online auditions were conducted for participants between the ages of 13 and 65, out of which 25 took part in the live performance. Each participant was given a period of 5 to 7 minutes to perform.
Appreciation certificates were given to all the participants. Dr Rajendra Bhawalkar said in his introduction speech that the Sahara Production House is going to produce various short films to enlighten society and these contestants will be allowed to act in it.
The presentation was judged by Pradip Prabhune, writer and director of the film, drama, and series. Film and Drama Director Sunil Naik guided all the contestants about the basic knowledge required for the competition as well as the acting. For the first time since the lockdown, everyone was able to participate, so the live presentation was a joy and excitement.
Inspector General of Police Dr Vitthal Jadhav (retd) was present as the chief guest. He shared some interesting stories of his career as well as the work of the Shantidoot Parivar that he founded.
On this occasion, Rasika Bhawalkar of Sahara, Dr Anjali Joshi of Midas Touch, Vaishali Chipalkatti, Neetu Arora Atharva Joshi of Abhijit Joshi Memorial Foundation were also present.