Pune: Science Exhibition Held At Jayawant Public School Uruli Devachi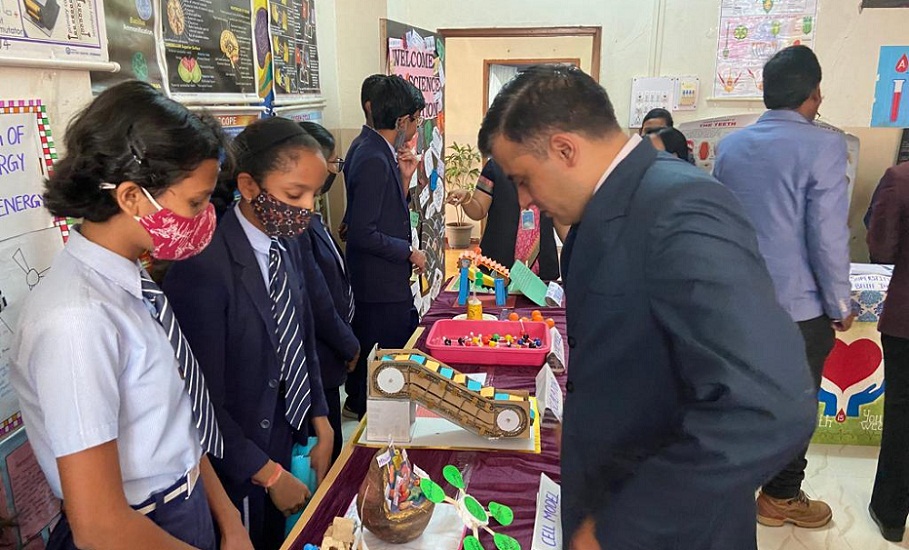 Pune, 13th March 2022: The science exhibition is an opportunity for students to apply the scientific method to conduct independent research. The mere purpose to conduct a science exhibition is to instil a scientific attitude in the young generation to make them realize the interdependence of science, technology and their responsibilities towards society. It provides a platform for the students and teachers where they can learn great experiences and get motivated to design and develop something new and innovative.
Similarly, ART AND CRAFT EXHIBITION enhances aesthetic sense among the students. Art and craft even enhance the children's dexterity and agility. Through Art and Craft, children learn to value, preserve and appreciate artefacts and images across cultures and times.
On 28th February 2022, a science exhibition was organised in the premises of Jayawant Public School, Uruli Devachi, Pune by the students of Primary to Std XII. This exhibition was organised to maintain all the COVID-19 safety measures and protocols. Students in this exhibition participated with great zeal and enthusiasm and showed their great scientific temperament. The motive of this event was to enhance the talent, ability and creativity among the students.
The exhibition commenced with the welcoming of the dignitaries followed by the lamp lighting ceremony. It was a very proud moment for JPS that Inderdeep Kaur Nanda (Times NIE Head, Pune), Col. Amit Goyat ( presently working as Dy. General Manager 512 Army Base Workshop Khadki, Pune), Dr Pradeep Nagar ( Former DRDO Scientist, Director at Prime Pvt. Ltd, Film Producer and Mathematician) and Vivek Prakash ( Counsellor and Motivational speaker) were present to grace the occasion.
Further Ratna Haryal, Principal JPS welcomed and felicitated the guests. Later she addressed the gathering and thanked the dignitaries for taking out their precious time from their busy schedule for judging the exhibition with patience and grace. All the guests in their address emphasized upon the importance of science in our lives and touched a chord in every heart through their motivational words. All the chief guests visited and had a detailed view of each and every project/model which were prepared by the students. The students gave demonstrations and explanations regarding their projects/ models. The guests appreciated all the students who worked tirelessly for their projects.
The day left with a dream that hues of science would help students and everyone have a better understanding of the innovations they could venture into. The exchange of ideas and thoughts empowered the future torchbearers and students bid adieu with a hope to gather again to foster a hope to learn more. Thus, the experience was enriching for one and all.