Pune: Second Wife and Lover Arrested, Two Years After Pune Man's Body Was Found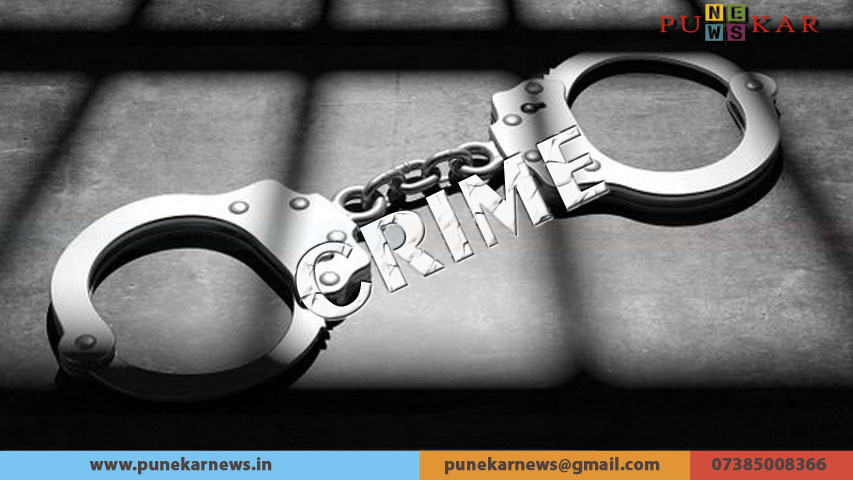 Pune, 3rd May 2022: The second wife of a resident from Pune and her lover have been arrested for allegedly killing him to seize his properties. The man, identified as 48-year-old Savkar Tatyaba Ghule, was found dead nearly two years ago along the old Mumbai-Pune highway.
The suspects are Pallavi Savkar Ghule alias Pallavi Vitthal Chilwant (38) and her boyfriend Ganesh Devram Darekar (32), who chose to con Ghule in 2019.
Darekar (an auto driver) and Chilwant (a home nurse) lived next door to each other and were having an affair. Darekar was married with a child, whereas Chilwant was divorced. Darekar was the one who told Chilwant about his uncle Ghule, who lived in Junnar, Pune.
Sopan Rakhonde, a police sub-inspector at Koparkhairane police station, said about the crime, "Darekar explained to Chilwant that his uncle lived alone because his first wife had abandoned him and he owned land in Junnar. Chilwant was supposed to befriend Ghule and persuade him to marry her, then seize his property and divide it between her and Darekar. Everything went according to plan, and they married in December of this year."
Ghule consented to sell his property when Chilwant begged him to, but after learning of his wife's involvement with his nephew, Ghule began to remove himself. Ghule returned to his hometown of Junnar in July 2020, and Chilwant and Darekar followed him there to kill him. They poisoned his food on the way home, and after he passed out, they killed him and dumped his body on the side of the road. Chilwant used the hospital stamp she was working in to falsify a letter of death and received a death certificate with Darekar's help after Ghule died.
With time, both families, including Ghule's first wife, learnt of his death. The family was also made aware of the falsified death certificate and filed a report with the Junnar police station under Pune rural police.
"The application reached us since he was staying here with his second wife. We then detained his second wife, who told us the entire story," Rakhonde explained.
A head injury was determined to be the cause of death, according to police officials. An FIR was registered with the Khalapur police on Friday and the two were arrested. Further investigations are being carried out as of now.
Also Read Pune Police Issue Notices To 800 MNS Workers In Pune
Also Read Pune Couple Dedicates An Oxygen Plant To The Indian Army Serving In Siachen
Also Read Cricket: This Year's Women's T20 Challenge To Be Held In Pune
Also Read Pune: Second Wife and Lover Arrested, Two Years After Pune Man's Body Was Found
Also Read Maharashtra: MHT-CET Revised Time Table Issued, Check Dates
Also Read A Shopkeeper from Pune Passes Diploma with Distinction After 11 Years Gap, With The Help From Engineer Wife