Pune: Sports, performing arts virtual classes by Vibgyor School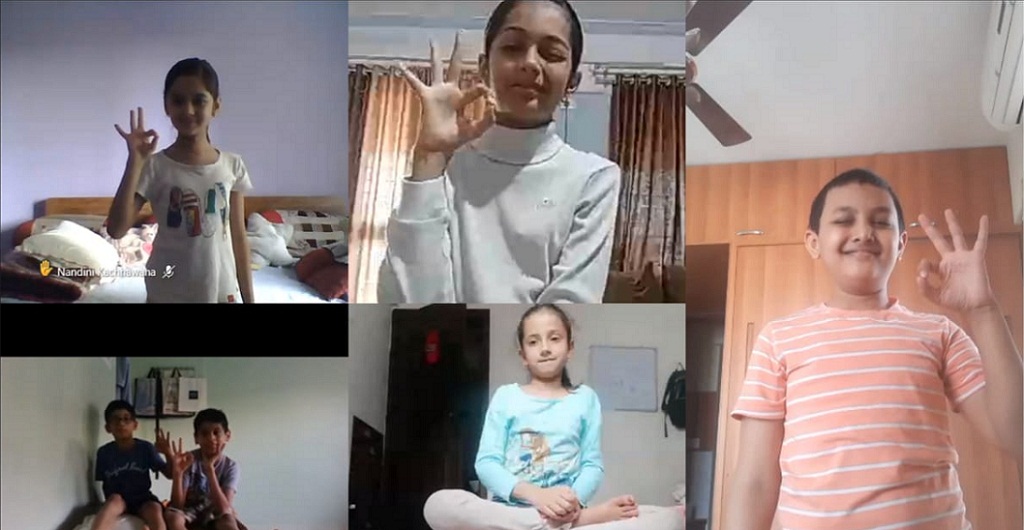 Pune, June 26, 2020: The emergence of coronavirus has brought the entire world into a halt. Lockdowns have been imposed across the country to stop the spread of the lethal virus. People got confined within their homes.
For children, the first few days of the lockdown were like a blessing with no burden of school or homework. However, as days passed, this freedom started to lose its charm. With no permission to play outside or to go out anywhere, the lockdown started to be a bit boring for the little children.
After a few days, the government and few schools came up with the idea of virtual class to make the dull lockdown period entertaining and educational for them. Classes started at home without going to school through the laptop, computer, mobile phone or tab. VIBGYOR Group of schools, one of the leading schools in India, has also started its movement in Pune. VIBGYOR started the online classes to maintain the love of learning among the students and their holistic development.
Sports and performing arts have always been a very important part of VIBGYOR school. But the actual practice of art and sports is more befitting when it is done in open grounds and classrooms. So the big question was how to take the lessons of performing arts and sports to the students through online classes. But as it is said popularly that, where there is a will there is a way.
VIBGYOR school Pune cluster Management along with technical team and expert coaches made it possible. Eventually, VIBGYOR School started virtual classes smoothly. Experienced expert coaches started delivering their best. Along with the academic curriculum, fitness and games, music, dance and speech and drama classes were also started. Sports coaches started teaching daily exercises to the students so that their physical capacity would be enhanced along with their immunity.
Music coaches started imparting training with the help of musical instruments so that children can learn and preserve the music culture. Virtual Dance classes help students continue the physical activity and reduce mental stress and Speech & Drama classes enable them to learn the art of public speaking and dramatics. All these virtual classes received a great response from students and parents. In the negative atmosphere caused by the corona, VIBGYOR School is spreading positivity in the lives of children and parents virtual classes.