Pune to home in lockdown, 'Privilege' road journey for some what about many others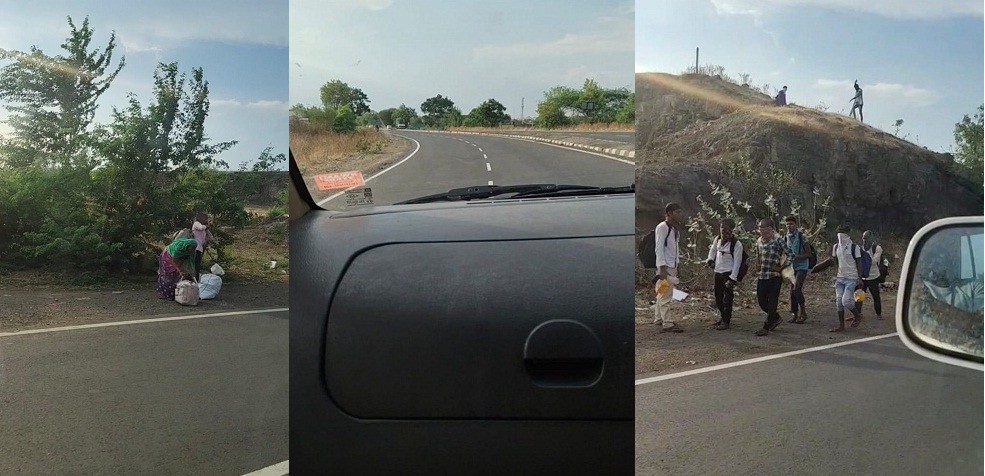 Nikhil Borkar
Chandrapur/Pune, May 24, 2020: Under the home quarantine for 14 days after coming from the COVID-19 red zone area (Pune) to my home district Chandrapur. The lockdown followed on March 25, and I had to remain in Pune for the next couple of days due to the Coronavirus lockdown. Then, I decided to seek police permission to take a road trip by a private car to my home district.
After a medical checkup by an MBBS doctor, I applied for permission on punepolice.in, after the simplest procedure, the authority has granted me permission to travel on the given date.
What procedure I followed:
1) Go to punepolice.in
2) Register for e-pass
3) You need to be ready with your self-declaration letter (stating that you do not live in the containment zone area) and medical certificate and Vehicle.
I had already arranged the car, sanitize it fully and as soon authority had permitted me to travel I left the city of Pune on May 14. Actually, it was easy for me to leave the red zone area for multiple reasons. First I had a car, then I had permission and I had kept some food, water bottles and fruits with me so that my 800 km of road journey would not get into difficulty. However, during the journey I found many unprivileged people walking towards homes, cities, and states, with very limited resources.
In my 13 years of stay in the cultural capital of Maharashtra, Pune, I hardly saw major chowks such as Agriculture College, Phoenix Market City, and Wagholi completely empty. But on the night of May 14, many people were seen resting on the footpath, roadside, small children were crying due to thirst, tired or were hungry.
As soon as I crossed Wagholi, there was one police check post. Although e-pass was not pasted on the car front-window no one stopped us for any security check. Due to lesser traffic on the road, we reached to Ahmednagar within 1 hr 45 min. Sitting on the front seat in the car in a very privileged position I saw many people walking hundreds of kilometres towards their homes, a few of them were cycling for the last three days.
One of them 'Balram' told me that he and his few friends who lost their jobs due to the lockdown were cycling from the last three days, heading towards their city Faizabad in Uttar Pradesh. Workers in one of the industry in 'Chakan' they had decided to go home on their own, as they did not get another mode of transportation. How could they cover more than 1400 km of road journey on the cycle? This question has shocked me and my travelling partners.
As we crossed every district, saw many police 'nakabandi' points. One was very tough in Aurangabad, as soon we entered our vehicle was stopped by cops and they asked us a few routine questions such as where are you coming from? Where are you going? How many people are there in the car? Details noted and they asked us to move ahead.
In my road trip, I was very excited but was not sure about one thing. One day before my journey started, State Minister for the Social Welfare and also a Guardian Minister of my district, Vijay Wadettiwar, announced that whosoever will come from Pune and Mumbai and other red zone areas will be into 'institutional quarantine' for 14 days.
That statement had increased my anxiety level. It is beneficial for the larger good to keep outsiders into the institutional quarantine. If anything was going into my mind then it was 'I want to be at home' not in institutional quarantine.
With that thought in mind, I reached Yavatmal at around 3.45 am and now my home just three hours away. When we crossed Wani, the last place in the Yavatmal district before entering Chandrapur, our vehicle was again stopped by the cops who asked the same routine questions but with some value addition. Police officials instructed me to go to the local government hospital and inform them about my entry in the city.
As I reached Bhadrawati, my home tehsil in Chandrapur district, I preferred to go to the hospital directly rather than home. At the hospital, I came across many known and few unknown faces who had also come from red zone areas and were waiting there for doctors to address their quarantine procedure.
Coming from the red zone and directly going to the hospital is good for two reasons. First- social thinking of small-town people are very different if you go home directly and second- it's a moral responsibility of each one of us to inform our local authority.
Trust me, getting work done from a government office has never been easy and that day I realized how our health system functions. From 7:30 am to 10:15 am, I waited for doctors. After a few random questions, health officials gave me a home quarantine stamp and one poster to paste outside at my house.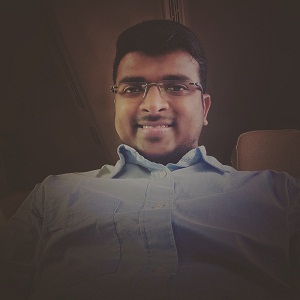 When I reached home, I found very strange and expected things. Few neighbours questioned me for coming from a red zone city as if I did some criminal act. Many of them also behaved in a good manner. They still help me in every possible manner by following social distancing norms. Yes, I reached home with all the availability of resources. But what about others who are still walking, somewhere in the middle of the road. They are also eagerly waiting for their destination.