Pune: Tourism Malaysia's Second India Roadshow Kicks Off in Six Cities, Aiming to Boost Tourism Ties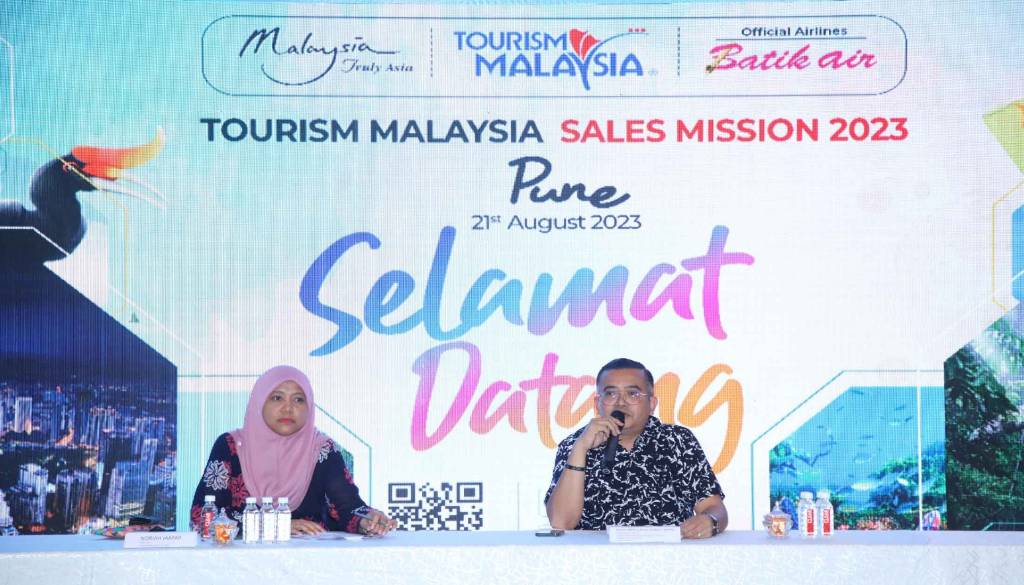 Pune, 21st August 2023: Tourism Malaysia continues with its second roadshow to India this year across six 2nd-tier cities from 14th to 26th August 2023. The roadshow kicks off in the city of Amritsar, followed by Lucknow, Nagpur, Pune, Goa, and Cochin.
Headed by the Deputy Minister of Tourism, Arts and Culture, YB Tuan Khairul Firdaus Akbar Khan, the roadshow is participated in by 45 local organizations comprising hotels and resorts, travel agents, tourism product owners, visa consultants, Malaysia-based airlines, and representatives from state tourism boards.
Following its first successful roadshow to five major cities in India that took place from 30th January to 7th February 2023, as well as its participation in the recent South Asia Travel & Tourism Exchange (SATTE) 2023 and Travel Wedding Show in Udaipur, Tourism Malaysia aims to further expand its promotional efforts to the country through this second series.
The two-week-long roadshow is packed with networking programs including business-to-business (B2B) sessions, seminars, and emphasized promotions on niche segments such as weddings, golfing, filming, and shopping. In addition, the roadshow also serves as a platform for Tourism Malaysia to highlight the next anticipated Visit Malaysia Year, scheduled to take place in 2026.
This year, Malaysia is currently targeting 16.1 million international tourist arrivals with RM49.3 billion in tourism receipts. India remains among the top countries contributing tourist arrivals to Malaysia. In 2022, Malaysia welcomed a total of 324,548 Indian tourists, while in the first quarter of 2023, Malaysia received as many as 164,566 Indian tourists compared to 13,370 in the same period last year.
Currently, there are 158 flights with 30,032 seats offered weekly between India and Malaysia through Malaysia Airlines, Batik Air, AirAsia, and IndiGo. Indian tourists can now apply for Malaysia's eVISA Multiple Entry Visa (MEV) through https://malaysiavisa.imi.gov.my/evisa/evisa.jsp.