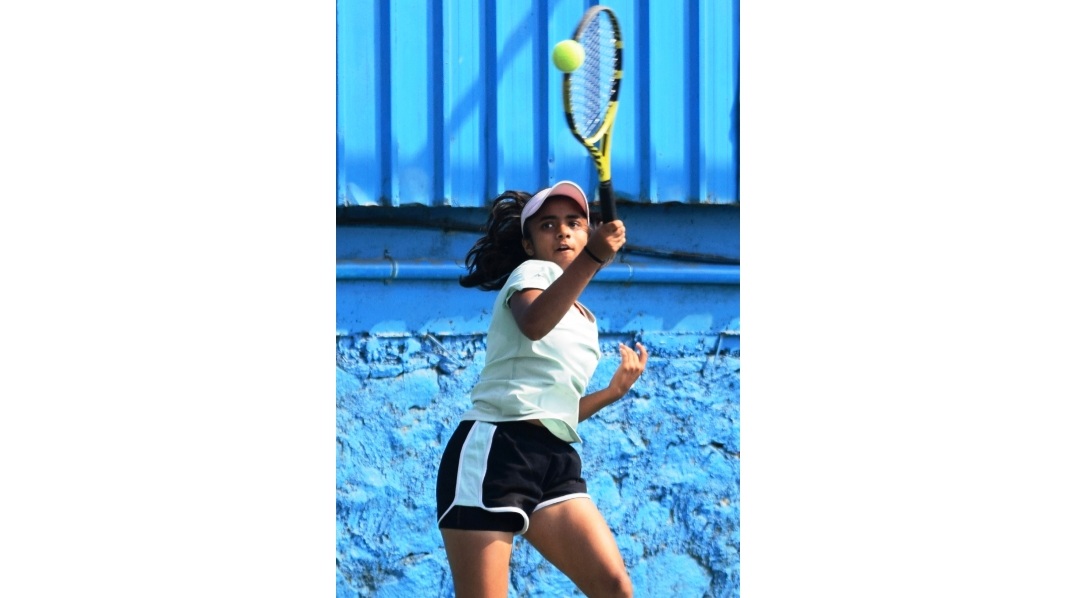 Pune, 26th April 2022: Unseeded Shreya Pathere and Siayette Varadkar both of Maharashtra upset seeds to enter the quarterfinals of the Girls event at the MSLTA-Bounce Tennis Academy AITA Super Series U-14 Tennis Tournament organised by Bounce Tennis Academy and Sunny's World in association with MSLTA sponsored by Kasat Sarees Ravivar Peth and played at Sunny World Tennis Courts, pashan sus road.
In the second round qualifier Shreya Pathare stunned seventh seeded Rivaa Mehta 6-0, 6-2 , while in a long battle Saiyette Varadkar downed eighth seeded  Pia Mistri of Gujarat  6-4, 3-6, 7-5 .
in the boys section top seeded Shivtej Shirfule outrallied Ayan Shetty  6-2, 6-2  while fifth seeded Avaneesh Chafle registered a  6-0, 7-5 win over  Mahijeet Pradhan to enter the quarterfinals .
Results: Main Draw(Second  Round): Girls:
Devanshee Prabhudesai(Mah)[1] bt Vrandika Rajput(Mah) 6-2, 6-4;
Saiyette Varadkar(Mah) bt Pia Mistri(Guj)[8] 6-4, 3-6, 7-5;
Mrunal Shelke(Mah) bt (Q)Srushti Suryavanshi(Mah)  6-1, 6-2;
(Q)Shreya Pathare(Mah) bt  Rivaa Mehta(Mah)[7] 6-0, 6-2;
Siya Prasade(Mah)[5] bt Hritika Kaple(Mah) 6-0, 6-3;
Mehak Kapoor(Mah)[3] bt Devshree Mahadeshwar(Mah) 6-2, 6-1;
Riddhi Shinde(Mah)[6] bt Swanika Roy(Mah) 2-6, 6-3, 6-3;
GD Meghana(Kar)[2] bt Serena Rodricks(Mah) 6-0, 6-3;
Boys:
Shivtej Shirfule(Mah)[1] bt Ayan Shetty(Mah) 6-2, 6-2;
Avaneesh Chafle(Mah)[5] bt Mahijeet Pradhan(Mah) 6-0, 7-5;
Vishvajeet Sanas(Mah)[3] bt (Q)Arjun Velluri(Mah)6-1, 6-3;
(Q)Tej Oak(Mah) bt M Shreyanth(Kar) 6-3, 6-4;
Neel Kelkar(Mah) bt (Q)Surya Kakade(Mah)6-4, 6-4;
Saksham Bhansali(Mah) bt (Q)Sarthak Gaikwad(Mah) 6-1, 6-3;
Daksh Patil(Mah) bt Channamal Yale(Kar) 6-4, 6-4;
Aarush Bhalla(Mah) bt Varad Pol(Mah)6-4, 6-3.