Pune: West Bengal, Telangana and Kerala dominates second day of National Finswimming Championship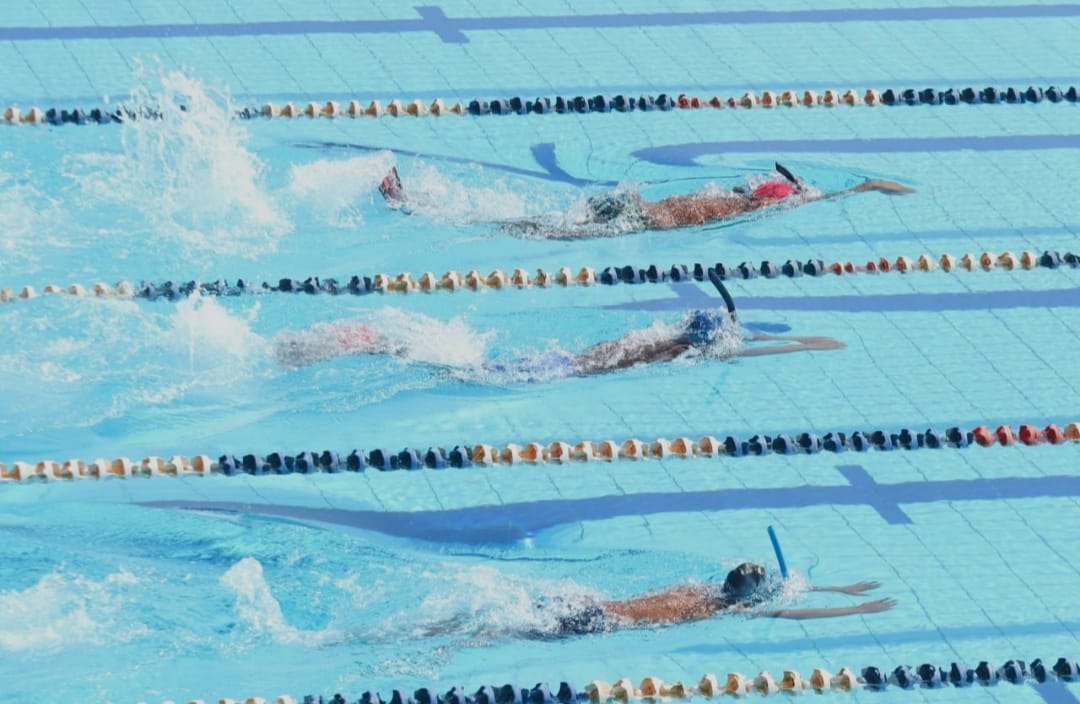 Pune, 10th December 2022: The 2nd National Finswimming Championship Pune 2022 organized by Underwater Sports Federation of India (USFI) is underway at Shiv Chhatrapati Sports Complex, Mhalunge – Balewadi. In two days of the competition, West Bengal maintained its lead by winning 50 medals including 19 gold medals.
Telangana got 23 medals including 13 gold medals while Kerala got 21 medals including 8 gold medals.
A total of 34 teams from all the states and Union Territories of the country have participated in the National Finswimming Championship Pune 2022 which has been going on with great enthusiasm for the past two days. West Bengal bagged 17 silver and 17 bronze, Kerala 9 silver and 4 bronze, Telangana 5 silver and 5 bronze in the two days of the tournament. Apart from this, the players of Tamil Nadu, Uttar Pradesh, Uttarakhand, Chhattisgarh, Gujarat, Goa, Maharashtra, Pondicherry won medals.
Important results of the second day
400m- BI Fin Swimming- Senior
Men- Janan Mombrin, (Padecherry) Gold, Charles Yennula (Telangana) Silver, Pratik Pasi (Chhattisgarh) Bronze,
Women- Dipanvita Mandal (West Bengal) Gold, Soheli Mandal (West Bengal) Silver, Sriniti N (Tamil Nadu) Bronze
200m BI Finswimming- Senior
Men- Charles Yennula (Telangana) Gold, Ayush Raut (West Bengal) Silver, Subir Malik (West Bengal)
Women – Sachi Gramopadhyay (Goa) Gold,
200m Surface (Monofin) Junior d
Boys – Siddharth Kalia (Telangana) Gold, Jai Jaswant R (Tamil Nadu) Silver, Adidev Pradeep (Kerala) Bronze
Girls- Aditi Biswas (West Bengal) Gold, Mehreen Asif (Kerala) Silver, Deval Prashant Pandya (Gujarat) Bronze
200m Surface (Monofin) Junior C
Boys- Pathuri Bhuvas (Telangana) Gold, Dhruva Tank (Gujarat) Silver, Adidev Pradeep (Kerala) Bronze
Girls- Abhirami P.J (Kerala) Gold, Pavitra Shri S. D. (Tamil Nadu) Silver, Prisha, Tank (Gujarat) Bronze,
200m Surface (Monofin) Junior B
Children- Arjun Kandoi (Telangana) Gold, G. Jaise (Kerala) Silver, Sandeep Mandal (West Bengal) Bronze.
Girls- Jinal Pitroda (Gujarat) Gold, Theresa Maria (Kerala) Silver, Bansuri Makwana (Gujarat) Bronze