Pune: Woman Trolled For Supporting Tanishq Advertisement, Files Complaint With Police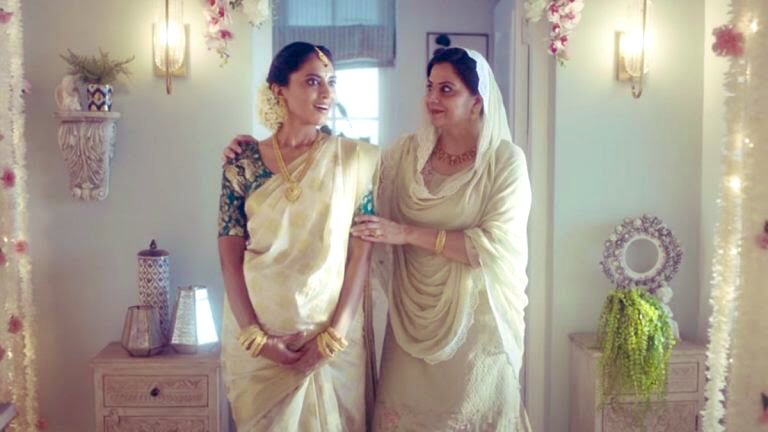 Pune, October 17, 2020: The advertisement for jewellery brand Tanishq has created a lot of controversy across the country. The after-effects of the ad can still be seen on social media. A woman in Pune who supported the advertisement has been subjected to online harassment, therefore she has filed a complaint with the Pune Police Cyber Cell.
Zara Parwal had shared a photo of her marriage with her Hindu husband on social media in support of Tanishq's advertisement. Due to this photo, she was harassed on social media.
Zara said, "We support the social message conveyed through Tanishq's advertisement. However, this has led to a lot of insults and threats on social media. So I filed a complaint with the police. My wedding photographs received 40,000 abusive messages on Twitter. This shows that unemployment has taken a sharp turn in the country. These online trollers are trying to reach my family and threaten them. They have also leaked my home address and phone number on social media."
She has handed over her and her family members Twitter and Facebook account IDs to the Pune Police Cyber Cell for investigation.
Zara said that she is the secretary of the All India Professionals Congress (AIPC) in Pune. She believes in the ideology of the Congress party and has done many programs for the Congress in Pune. Meanwhile, Congress MP Shashi Tharoor and other Congress leaders have expressed support for Zara in the unprecedented trolling she faced on social media.
On social media, Tanishq's advertisement was accused of spreading 'love-jihad' by many netizens. As a result, a program was launched to boycott Tanishq through social media. After much criticism, Tanishq withdrew their advertisement. However, many people have also expressed displeasure over Tanishq's withdrawal due to pressure from trolls.
Follow and connect with us on WhatsApp Facebook Twitter Linkedin YouTube Instagram