Pune: Young Authors Showcase Talent in "Once Upon In Our Minds" Writing Competition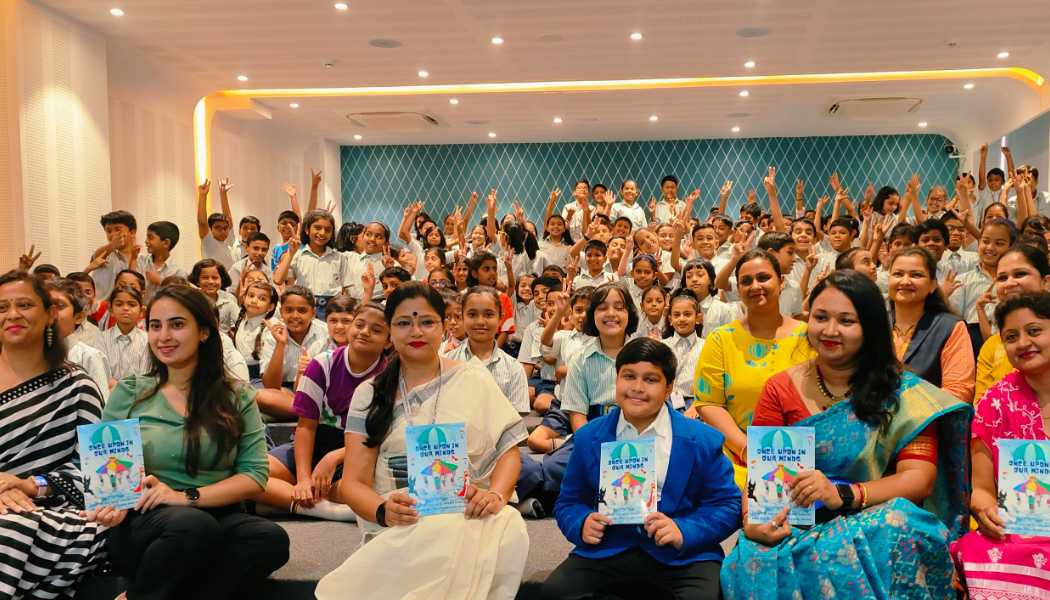 Pune, 25th April 2023: RidhzWorld Publishing, a unique initiative taken by 9-year-old Ridhhaan Jaiin to provide a platform for young creative writers to showcase their talent, successfully launched its first international story writing contest, "Once Upon In Our Minds," on August 15th, 2022.
The competition was widely welcomed by budding writers from different countries, including India, Abu Dhabi, Singapore, Malaysia, and Nepal, garnering over 250 entries.
Following a rigorous selection process supervised by three judges and a moderator, the winning entries were compiled into a book, "Once Upon In Our Minds," which was subsequently launched on April 21st, 2023, at Global Indian International School (GIIS), Hadapsar, Pune.
Joining Ridhhaan Jaiin, founder of RidhzWorld Publishing, at the celebration were GIIS school's principal, Dr Lakshmi Prasanna, Aabha Ghuli, one of the winners, Sumita Bajpai, Co-Founder and CEO of Kubic Online Edutech, Simran Wadhwani from Contest Social Media partner May Way Marketing, and GIIS school coordinators, in addition to the students of Grade 4 and 5 of GIIS school.
Prior to the launch, Ridhhaan Jaiin addressed the gathering and shared his personal journey as an author, his views on story writing, the publishing process, NGOs he supports, and his learnings. "Once Upon In Our Minds" is now available in eBook and Paperback format on Amazon and www.ridhzworld.com, encouraging readers to take Maya Angelou's advice and "be a rainbow in someone's cloud."