Pune: Youth Returning From Work Robbed On Sangamwadi Road, Yerwada Police Arrest Robbers Within 12 Hours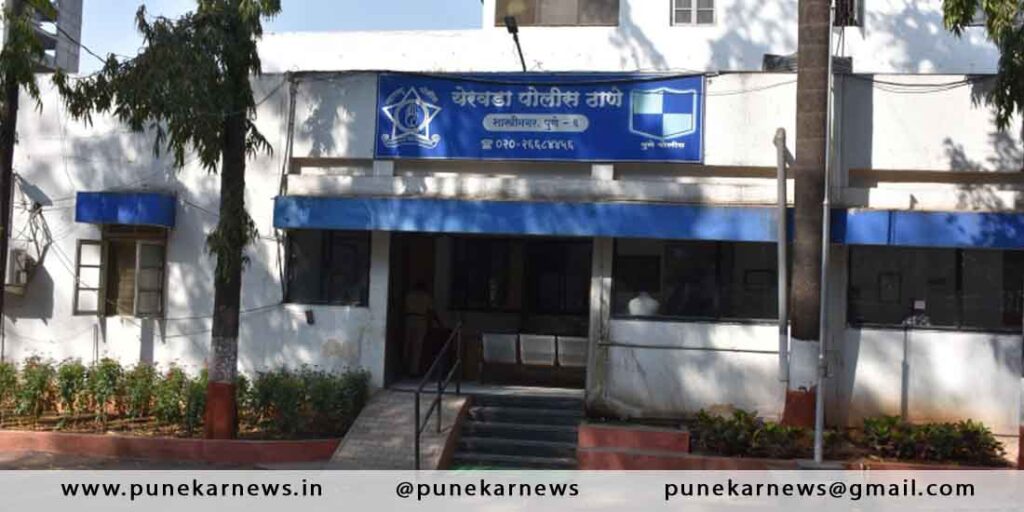 Vivek Patil
Yerwada, 6th November 2021: A man on his way home was severely attacked and robbed of a mobile phone and Rs 20,000 in cash by a gang of robbers on 4th November between Sangamwadi and Sadalbaba Chowk.
The sleuths from Yerwada police station under Pune city police have arrested the robbers within 12 hours. The investigation team traced the accused on the basis of CCTV footage and details from informers.
The complainant was on his way home from work on his bicycle at midnight when two unidentified persons on a two-wheeler intercepted him between Sangamwadi and Sadalbaba Chowk. They assaulted him and demanded a mobile phone and money from him. When he refused, they attacked him leaving him seriously injured. After that, other seven accomplices on three motorcycles came and chased the complainant, abused and physically assaulted him with a baton, and forcibly took away his mobile and Rs 20,000 in cash.
Senior Police Inspector Yunus Shaikh, in-charge of Yerwada police station, said that acting on a tip-off received by Assistant Police Inspector Ravindra Alekar, a team nabbed three robbers in Dighi.
The accused persons have been identified as Abhay alias Sunny Ramesh Pawar (18), Anna alias Deepak Datta Pawar (23), Asif Salim Shaikh (25).
Later their accomplices were also caught. They have been identified as Ankush Santosh Patil (24), Rakesh Devidas Chaudhary (38), Shubham Sunil Deshpande (22), Sandeep Datta Hede (18). Their two juvenile accomplices have been detained.
Police Sub Inspector Vishal Patil is conducting further investigation.
The action was taken under the guidance of DCP (Zone 4) Rohidas Pawar, ACP (Yerwada division) Kishor Jadhav and Senior Police Inspector Shaikh.
The team included Police Inspector (Crime) Vijaysingh Chauhan, API Alekar, PSI Patil, ASI Pradip Surve, Head Constable Datta Shinde, Police Naik Amjad Shaikh and constables Kailash Dukre, Ganesh Wagh, Tushar Kharade, Kiran Ghute, Rahul Pardeshi, Ganesh Shinde and Ajit Waghule.
Advt