Punekars mesmerized by Rhythmic experience during Anubhuti Sangeet Sabha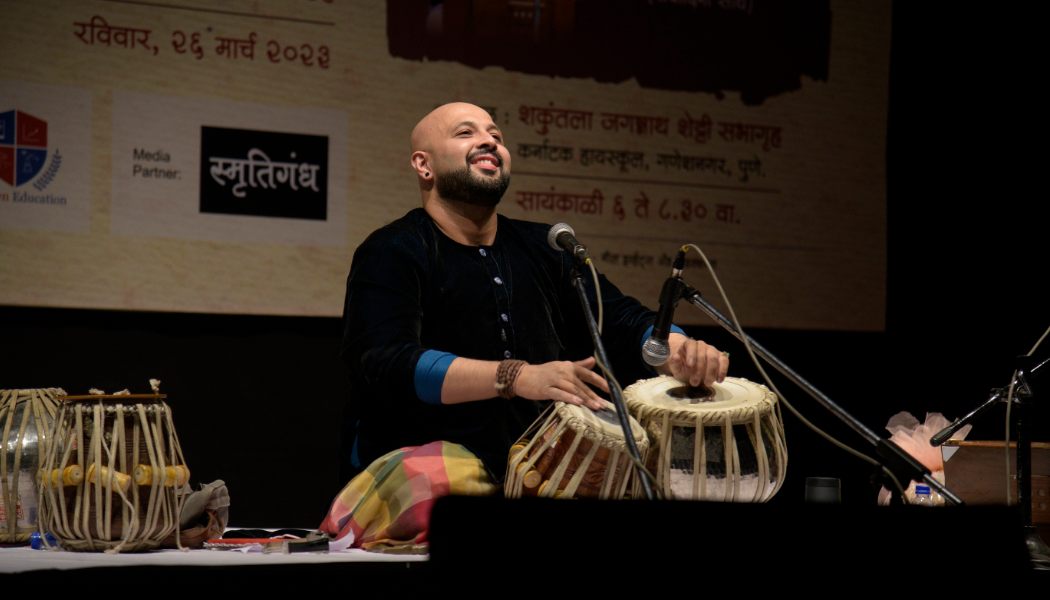 Pune, 28th March,2023 : During the two day Anubhuti Sangeet Sabha event organized at Shakuntala Shetty auditorium of Karnataka High School on March 25th and 26th, music lovers and connoisseurs were transcended in the world of Layashastra. The event saw Tabla solo performances starting with Anuraag Alurkar, disciple of Tabla and Beyond institute's founder Anup Joshi, who played complex compositions in Teentaal with much ease and elegance, showing his command over his instrument. The first day ended with a mesmerizing solo by young and popular Tabla maestro Ojas Adhiya which the jam packed auditorium will surely remember for a long time.
The second day started with another Tabla solo performance by Amrut Bapat, senior disciple of Ustad Allarakha who played the various tabla compositions in the traditional Punjab Gharana style and also played some of his own compositions at the end of his solo. The second and final Tabla solo performance was by Anubrata Chatterjee, son and disciple of Pt. Anindo Chatterjee who played some compositions in Farukhabad and Lucknow gharana style with a beautiful tonal balance between the two drums of the tabla.
A very melodious and soulful nagma accompaniment on harmonium was provided by Kalpataru Thakare, Milind Kulkarni and Upendra Sahasrabuddhe which lifted the performances to a completely different level altogether. Mangesh Waghmare did a fantastic job at comparing the entire show.