Punekars Prefer Ordering Food Online As Government Tightens Norms Due To COVID Cases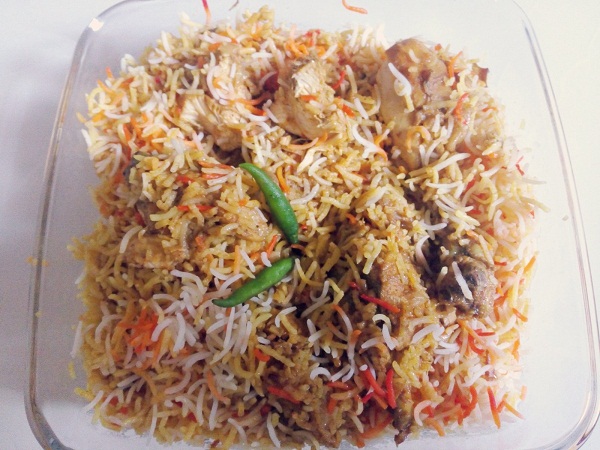 Pune, 16th January 2022: As the Maharashtra government has ordered restrictions due to rising Coronavirus disease (COVID19) cases especially of Omicron variant, restaurants and hotels in Pune are reporting less footfall and more orders for home deliveries. Now restaurants have to close by 10 pm.
Aniruddha Patil, founder of Facebook group Pune Eat Outs, said, "Since the last two weeks there have been gradual changes. The pattern has been more or less similar to what we observed in the last two pandemic waves when people became cautious.
The home deliveries are definitely up on our ordering platform puneorders.in The order volume or size, both have gone up as people seem to order for the family. People are also planning and ordering in advance from both restaurants and home operators.
A lot of players are also focussing on direct orders and platforms like ours to avoid heavy commissions. The dine-in appears to have suffered though not as much as last time when we had restrictions."
Chef Vikram Khatri, Culinary Director at Westin, Pune, said, "With people becoming more health-conscious, orders received these days are more on the healthier side. People do not want to order junk or fried food. Combo orders are on the rise – Indian and Asian cuisines have been getting a great demand from the audience."
Anurag Agarwal, Business Manager at Speciality Restaurants Ltd., said, "Yes, Customers have adapted new ordering patterns from dine in to deliveries. Customers are very careful in choosing the brands as they too are specific with regards to the consumption of food hygienically and safely prepared and delivered to their doorsteps. The customers' spending patterns have become very sensitive due to the rise and fall of Covid19.
The customers have pro actively ordered from us as they feel the food is hygienically prepared, packed, temperature maintained and the same freshness and aroma of Speciality brands has reached their doorstep. The customers have enjoyed the same level of cuisine and hospitality with their loved ones in their comfort of home. So, yes our sales have increased in TERMS of deliveries and deliverables."
Kapil Deb, Operations Head at Cult House | Terra, observed, "As far as the ordering pattern is concerned, people are more into buying processed/frozen food items from grocery shops. As people get scared to step out, even in the current situation, they like to store their items.
The response is quite good, we have seen an increased graph in regards to home delivery. Not only through online portals, but also people order directly to the restaurant. It's good to see that people believe in us and order directly. All the safety measures are taken care of in terms of preparing food items & delivering the same.
With customers still wary of venturing out, restaurants can no longer rely on foot traffic to keep their businesses top of mind. Instead, restaurateurs need to market their businesses to customers where they are right now: online. The new reality for restaurateurs is that going digital and using the latest technology is no longer a unique differentiator."
Kartik Ganesh, Head of Marketing at Circle Of Crust, added, "We're seeing the sales of our better-for-you crust options that are packed with vitamins skyrocket as people are more conscious about eating food that helps build their immunity. They still want their comfort food like our Butter Chicken Pizza, but with a healthier twist.
As rules and regulations tighten, we are seeing an increase in overall home deliveries. Our customers are finding the fun even in this difficult time. One of our favorite ideas we've seen is our customers that were separated between Pune and Dubai ordered the same pizza and dessert from Circle of Crust and streamed the same movie – a quarantine date night in two different countries!"
Rahul Ghule, owner at The Spices Fusion Dhaba, said, "As of now there are no changes in the ordering pattern but yes due to the spread of this new variant there is a drop in the walk-in customers.
The response of home deliveries is good as we are known to be following all the covid protocols for all staff including kitchen and delivery. Yes, but when we talk about sales, they have definitely gone down due to the restrictions of the Omicron variant."
Join Punekar News Whatsapp Group, Telegram, Instagram And Twitter  For Regular Update about Pune City And Pimpri-Chinchwad