Pune's red light area to resume its services amidst COVID-19 pandemic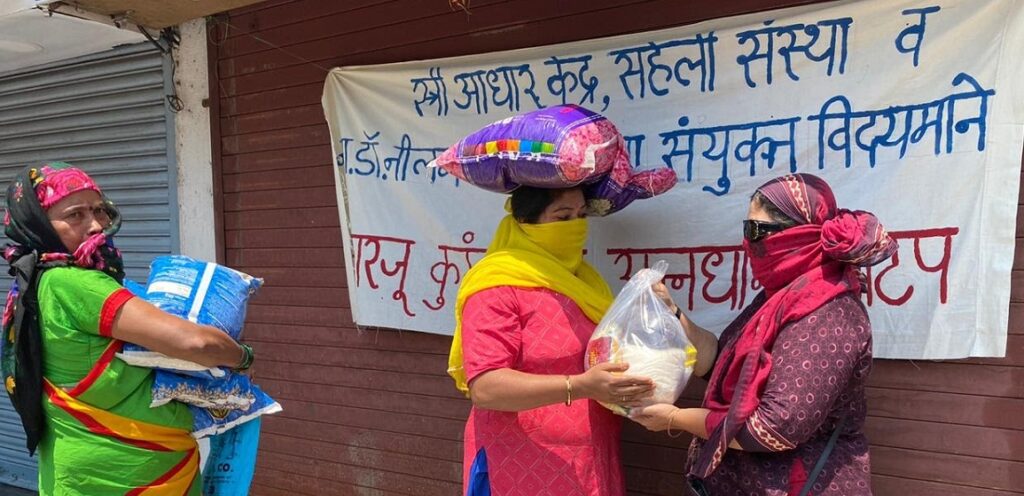 Mehab Qureshi
Pune, June 24, 2020: With zero cases of COVID-19 reported in the Budhwar Peth, the red light area will be resuming work. The area which is home to about 3,000 commercial sex workers (CSWs) were largely affected due to the strict lockdown imposed in the city. Moreover, Budhwar Peth was demarcated as a containment zone in Lockdown 1.0.
Budhwar Peth is considered to be one of Asia's largest red-light area with approximately 5,000 sex workers. The majority of the sex workers are trafficked as minors from rural parts of India or Bangladesh and Nepal. The CSWs and NGOs working towards their welfare ran out of resources and struggled to support the workers during the pandemic. Many sex workers have also moved back to their hometown because of the lack of food supplies. However, now after Budhwar Peth was recently declared non-containment zone, the red light area is preparing to re-open ensuring double protection to be practiced.
'Extra protection' to be taken: The NGO is using mediums like audio-visuals to create awareness about COVID-19 and it's risk to people. They have also guided on the necessity to take precautionary measures to prevent contracting the disease. To ensure their health safety, they have been instructed to use hand gloves, sanitisers, and asked to do the thermal screening of every customer, stated Tejaswee Sevekari, the executive director of city-based NGO Saheli.
In a first, CSWs are mulling on options of services like 'phone sex.' Saheli has been training the sex workers regarding the same. "COVID-19 is spread by contact and it is highly contagious. This profession requires contact. Therefore, phone sex is recommended to all the sex workers where decent money could also be earned, and safety is also being taken care," Sevekari told Punekarnews.in.
On average, every sex worker earned a minimum of Rs 10,000, but due to lockdown, there was no income at all. A sex worker at least needs Rs 3,000 to survive, which compelled the workers to flee away from Budhwar Peth.
CSR and Government Schemes insufficient: Most of the Corporate Social Responsibility(CSR) has gone to the PM relief fund, but nowhere it provides any relief to sex workers, stated Sevekari. "Saheli is short on funds, but we are still trying to distribute ration kits by crowdsourcing on social media platforms. However, we have received zero help from the government," she said.
Value for money: "Life in Budhwar Peth can be easier only when there is money in hand for bathing and cooking. Food, shelter, and health are primary needs", said a CSW Sheetal (name changed).
"Another problem is staying on rent. I have a house in the village but staying here on rent is expensive. I give rent to the gharwali (brothel keeper)", added another sex worker on condition of anonymity.
Aasha (name changed) emphasised the need to send money home to her family members. She said, "maintaining the family is my most significant expense. I have to send money to my brothers as they earn very little through agriculture. My parents are growing old and often fall ill. I bought two auto-rickshaws for both the brothers but they do not get enough of it to make ends meet. Another problem is disclosure at home. Nobody at home knows the nature of my work or my marital status."
Challenges of living and working in Budhwar Peth: In a recent study Dr Shaikh Ahmed, Lab Scientific Officer in the pathology department of Civil Hospital Mudkhed, District Nanded, highlighted various challenges sex workers face while living and working in Budhwar Peth. Identifying the needs of female sex workers in the area he discussed health and safety-related issues faced on a day-to-day basis.
The study revealed over 45% of sex workers in Budhwar Peth are homeless. The living conditions are poor for both brothel-based and street-based sex workers who have limited access to basic needs, such as food, housing, clothing, hygiene, and health care. They have tiny rooms, separated from one another by thin curtains, which are rented out to sex workers on an hourly basis. 
Many live on the streets, on the footpaths and pavements. When they get clients, they rent a brothel room for some time and pay a share of their earnings to a brothel keeper. Many sex workers regularly experience conflict with intimate partners, pimps, clients, brothel owners, or coworkers, resulting in damage to physical and mental health, the study stated.