Real Shiv Sena Is With BJP In Maharashtra: Devendra Fadnavis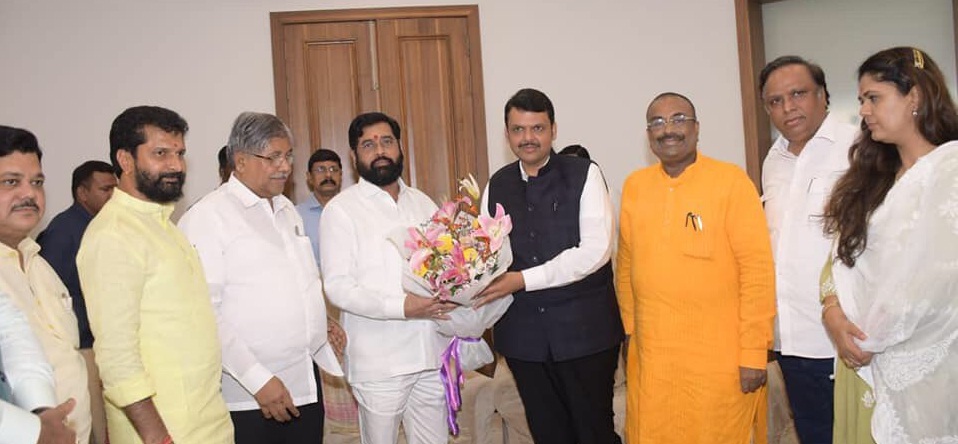 Mumbai, 3rd July 2022: Deputy Chief Minister and BJP leader Devendra Fadnavis addressed the Shiv Sena MLAs of Eknath Shinde faction late on Saturday night at Hotel Taj President in Mumbai. Chief Minister Shinde was also present during this.
Fadnavis said, "We never felt that Shiv Sena and BJP are two different parties. We parted ways, but we are united again. The family is reunited."
He said, "All of you who have come with us are true Shiv Sainiks. You have truly brought together the ideology of Balasaheb. We have to work together to bring back the past glory of Maharashtra."
He said, "We have fulfilled Balasaheb's dream. Today the Shiv Sena-BJP government has been formed in the true sense."
Shinde said, "In the last few years many things have tarnished the image of Shiv Sena. The way ministers associated with Dawood were being saved, the way Savarkar was being insulted, there is restlessness among Shiv Sainiks. It was painful that all these were damaging the image of Shiv Sena."
Shinde further said that he tried to explain the situation to the Sena leadership but they could not understand and that led to today's situation. "If we cannot give justice to our voters then what is the point? Now Fadnavis is with us and he has tremendous experience."
Shinde thanked Fadnavis and the BJP central leadership for giving Shiv Sainik a chance to become the Chief Minister of Maharashtra.