Resumption of Offline Classes in Schools: Opportunities and Challenges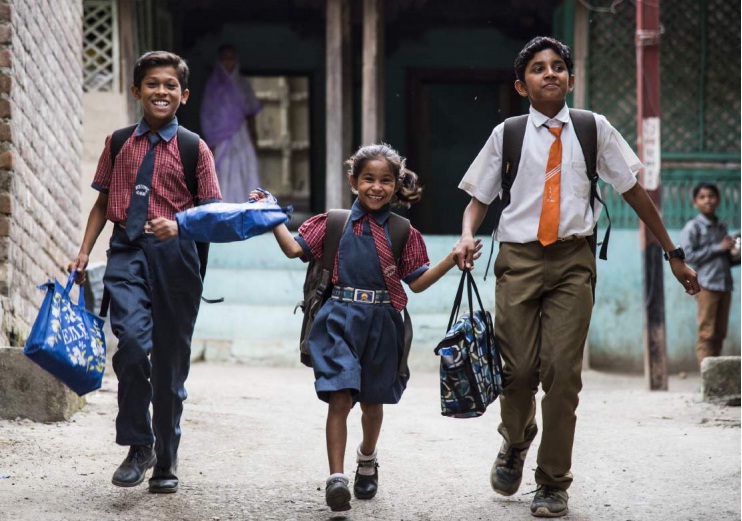 N.K. Prasanna and S.K. Varshney
New Delhi, 28th April 2022: Many states in India have lifted the night curfews and resumed the classes in schools and colleges and decided to operate at full capacity.
Initially, at the commencement of the Covid pandemic, everybody had a problem with adapting to this new challenge from physical classes to online classes. As parents and faculty, we were also worried about the loss of a valuable period of the academic year of the students. Even though we adopted a sophisticated way of digital teaching, nothing can substitute the real human interaction between the students and teachers.
The unprecedented damage caused by Coronavirus on the mental health of young students is inexpressible; of not being in touch with their friends for a long time. They lost their interactions, ideas, and exchange of thoughts. The Covid epidemic has brought many changes in the performance of students. Most of the students are now accustomed to working from this new version.
If the risks are minimal, one should give priority to the resumptions of schools and colleges and maintenance of normal daily activities with few precautions. But Covid cases are once again increasing, R-Value has crossed to 2. It's a timely and gentle reminder that evaluates India's Covid uptick. In order to face immediate health challenges, there is an urgency to go back to basics and mask up and act proactively. In Delhi NCR, at least 100 students are reportedly down with Covid and Covid re-infections this week.
In the last few days, schools have been reopened for the new academic year. Children aged 3 to 12 years are also attending school. Parents are nervous about sending back to their children as there is new apprehension that in the coming days the children may get exposed, be sick and bring more infections home. Schools closer should no longer be an initial jerk to rising cases of Covid-19. Schools must give an option of a hybrid model.
Covid appropriate behaviour will have to be strictly enforced and identify the steps to ensure a smooth and uninterrupted return to the classrooms, ensuring that the staff is vaccinated, protocols for immediate isolation of students with symptoms, proper ventilation in classrooms, and temperature checks at the gate, unvaccinated parents who have not yet received get vaccinated, etc.
According to a recent study, Omicron has a higher probability of producing upper airway infection (UAI) in younger children than any other type, placing them at risk of heart attack and other severe health problems. According to a CDC report in the United States, unvaccinated children aged 5 to 11 years were hospitalised at twice the rate of vaccinated children.
"Global vaccine inequity remains an issue both within India and globally," said Johns Hopkins scientist Amita Gupta stressing that no one is safe from Covid until everyone in the world gets vaccinated.
Timely vaccination of children, following strict protocols with contact tracing, tracking hospitalisation rates and self-isolation must be given priority based on the severity of illness. If children are suffering from Covid, proper treatment is started at the right time. The virus is constantly changing for its survival. That is its natural quality. We cannot change sudden qualitative changes immediately. Initial precautions such as wearing masks, staying away from others, and washing hands were well followed.
With children going back to schools, the level of mixing in society, crèche, school, could lead to an increase in Covid-19 rates, extreme caution must be needed with constant vigilance. Our immediate duty must be to protect our future. In this pandemic to the endemic game, how we can protect our unvaccinated toddlers and children even though the risk of infection is low, that is the need of the hour.
(Dr. N.K. Prasanna is a Sr. Scientist at CSIR-National Institute of Science Communication and Policy Research (CSIR-NIScPR), New Delhi. Dr S.K. Varshney skvdst@nic.in is Adviser & Head, International Cooperation, Department of Science and Technology, New Delhi. Email: prasanna@niscair.res.in)