Sanskrit teacher Imran Khan of Alwar, Rajasthan, who has made 50 mobile apps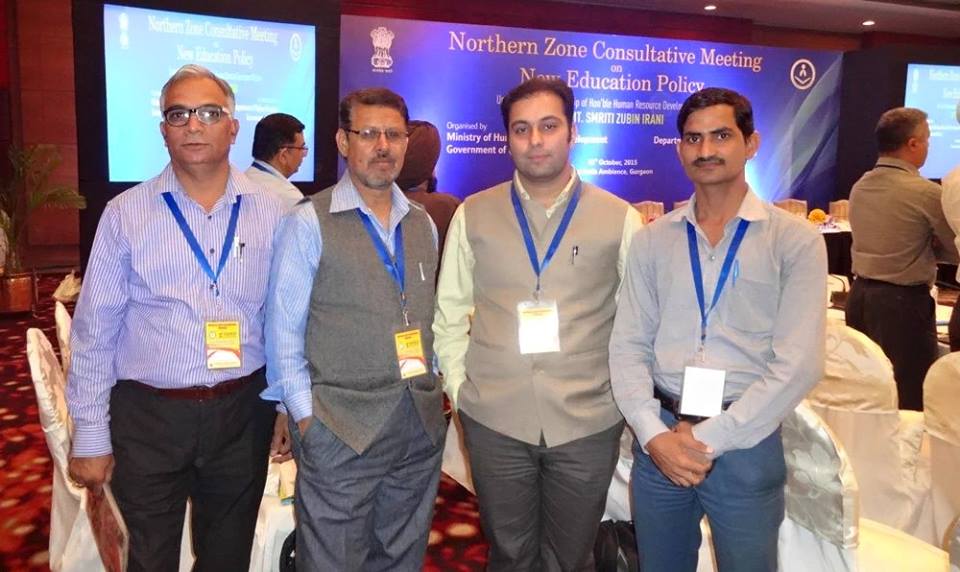 Addressing a massive crowd at London's Wembley Stadium, Prime Minister Narendra Modi praised a teacher named Imran Khan back in Rajasthan.
Talking about an India "beyond headlines in newspapers" and "much more than what you see on TV" ,the Prime Minister said, "In Rajasthan's Alwar there is a man called Imran Khan. He has made 50 mobile apps. And Alwar's Imran Khan dedicated those apps to the students for free. My India is in that Imran Khan from Alwar."
Mogammad Imran Khan (37) is a Sanskrit teacher at Government Upper Primary Sanskrit School, Jaton Ka Bas, Alwar, since 1999. He is a self-made web developer since 2011.Web development, he says, is a hobby.
"I like to make cool and creative interfaces. My interfaces is always full of refreshing ideas. I like challenges, without challenge I can't work," he writes.
Khan completed graduation in 1999-2001 with 63% marks in Economics, English Literature and Public Administration. Later he studied post graduation in 2005-06 in Economics with 55% marks. Before that he studied MA in English in 2002-04.
Khan says, "I always like to do some creative works. I learned the basics of web development as a hobby. Now I develop my own web apps using PHP, MySQL, Sqlite, jquery with HTML."
With no formal education in computers, Khan has learnt everything about computers from books and from his round the clock available teacher 'Google gurudev'. It all began in 2005 when his younger brother Idrees, a B.tech in computer science, left his books at home before moving for job in Gurgaon. "In my free time, I began studying his books and designed a website after learning about HTML," Khan recalled.
Imran said though he has created more than 100 websites until now, he manages only two –www.gktalks.com andwww.gyanmajari.com. Till now he has developed about 50 apps related to education and distributed them for free. One of the apps General Science in Hindi for class 9th has been downloaded over 5,000,00 times.
‪#‎imrankhan‬ ‪#‎narendramodi‬ ‪#‎mobileapp‬ ‪#‎alwar‬ ‪#‎rajasthan‬ ‪#‎hrd‬‪#‎webley‬ Narendramodi
Follow Punekar News: