SIBM Pune wins IDA Education Awards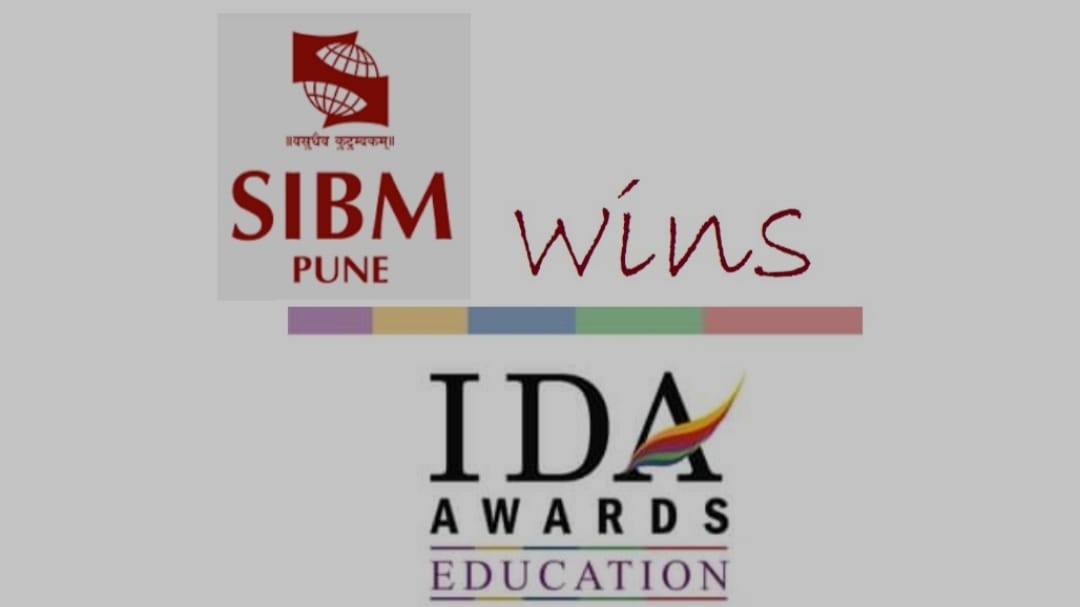 Pune, 21st September 2022: IDA Education Awards recognize pioneering initiatives taken by Educational Institutions with the focus on factors enhancing the student learning outcomes. They honor & reward institutions that are Re-Discovering, Re-Defining & Re-Imagining the teaching-learning process and preparing students for life.
The IDA Education Awards identify and acknowledge those Educational Institutions that have transformed teaching, learning, and employability outcomes. The Awards recognize the outstanding contribution made by educational institutions pursuing new opportunities, engaging in continuous innovation, and exhibiting a high degree of accountability for quality education. The Awards provide an elite forum for the competition's finest entries with both the visibility and networking opportunities necessary to expand and improve their initiatives. The award was given to recognize the automation and use of AI (Artificial Intelligence) in the admission process at Symbiosis Institute of Business Management (SIBM) Pune.
Sharing about this, Dr R Raman Director SIBM Pune stated "Known for its authenticity and transparency, IDA Education awards bring recognition and visibility for any educational institution. SIBM Pune won this unpaid award and it was given on merit. Dr Ravi Kumar Professor and Deputy Director at SIBM Pune who went in person to collect the award at Bangalore."