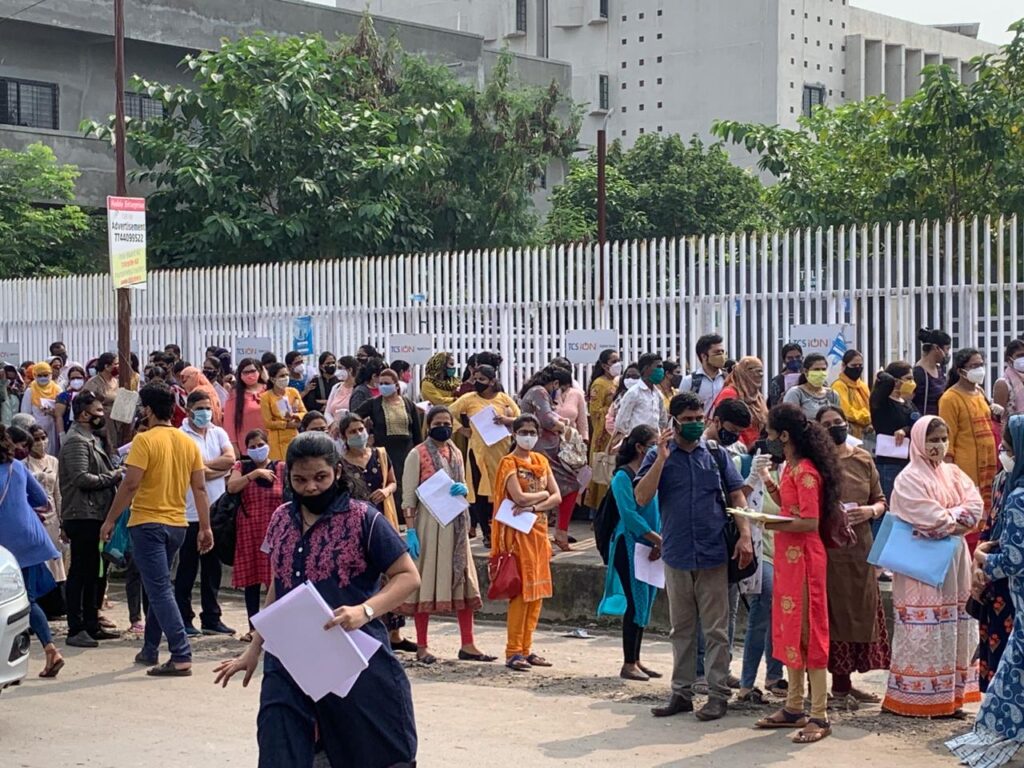 Mehab Qureshi
Pune, October 22, 2020: Alarmed at the violations of COVID-19 standard operating procedures (SOPs) at the MAH-CET B.Ed examination centers today, many students took it to social media to express their experiences. In Pune, there was crowding at iON Digital Zone in Ramtekdi, Hadapsar, which was one of the centres.
On condition of anonymity, a female aspirant said, "Physical distancing was completely gone for a toss and heavy public gathering was observed at the center. The situation was horrible outside the center. However, inside the center, SOP guidelines were followed."
While many students also complained about the center-based exam. "Exam could have been online. Several universities have been conducting a home-based online exam.This is a complete bizarre", said another student who didn't wish to be named.
Meanwhile, a few aspirants have also signed a petition as final year examination at Amravati university dates were overlapping with the CET.
"I tried to request the management to follow SOP, but it wasn't of any use. The roads were all blocked, with no social distancing at all. I think the number of candidates was at least 2000. The government is risking the lives of future teachers", said Ashok Iyer, a guardian of an aspirant.