SpiderG launches a first-of-its kind ERP integrated e-invoicing app for SMEs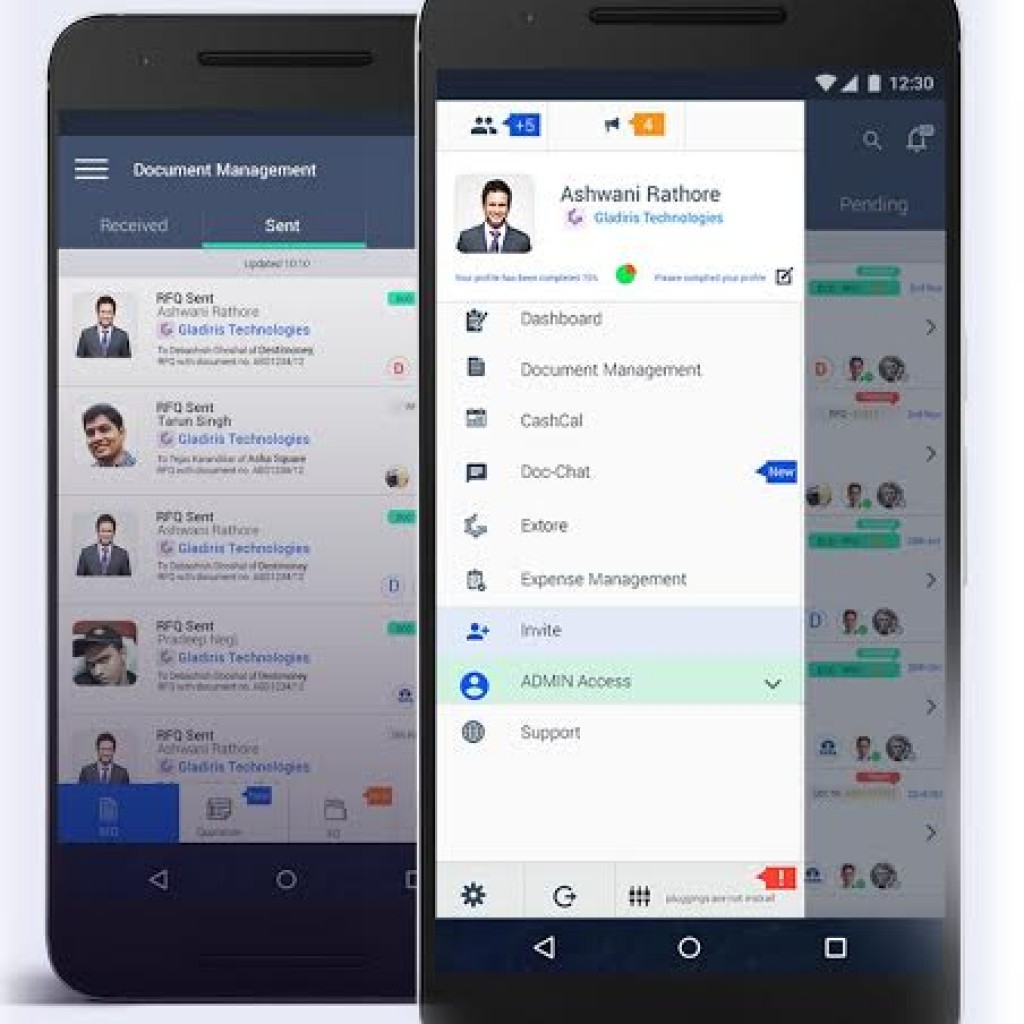 Pune, January 27, 2016: SpiderG, India's first ERP integrated e-invoicing provider for SMEs, today launched its free e-invoicing app. The app is designed to enable companies to create, send, and receive invoices, purchase orders, and other such documents online, and have organized communication over these transactions. It provides SMEs with a quicker, easier and more comprehensive platform to manage B2B transactions, B2B communication, and AR & AP management.
According to a study, Indian companies deal with approximately 11 billion invoices in a year. The receiving, approval, and reconciliation processes creates a paper trail of invoices that are passed from one department to the other for approvals and clearances. Owing to the massive number of invoices and manual processes, businesses constantly face issues with lost bills, double payments, missing credits, miscalculations of overall expenditure, storage of thousands of invoices and the uncertainty of whether an invoice has been paid or not.
SpiderG App is a one stop solution for businesses to electronically transact and communicate with their vendors/suppliers, get information about receivables, payables, and other business activities within the organization, while seamlessly integrating with the existing ERP or accounting software. Users can share all transaction data with their owners, general managers, accountants, purchase and finance teams, ensuring clean reconciliation of all transactions. E-Transactions, Doc-Chat, Cash-Cal, Activity stream, Expense Recorder, Dashboard are the key features of the app that a user can access.
"Most companies in India are hassled with processing paper invoices that led us to develop SpiderG, an app to simplify invoicing for SMEs.  As mobile devices become more and more integral in our users' everyday lives, our app enables them to exchange invoices, purchase orders and other documents with vendors and relevant stakeholders. Our aim is to provide SMEs with a seamless network to help them in improving cash visibility and management. Our product is unique and user friendly, integrating the technology used with existing systems like Tally & SAP," says Prakash Nair, COO and Co-Founder, SpiderG.
Keeping in mind the sensitivity of the issues faced in monitoring accounts, the app brings to its users a transparent medium of managing their transactions and allocating resources accordingly.