The Ta Din Dinna of Pandit Birju Maharaj's Tabla and Ghungroos will reverberate forever: Rhythm Wagholikar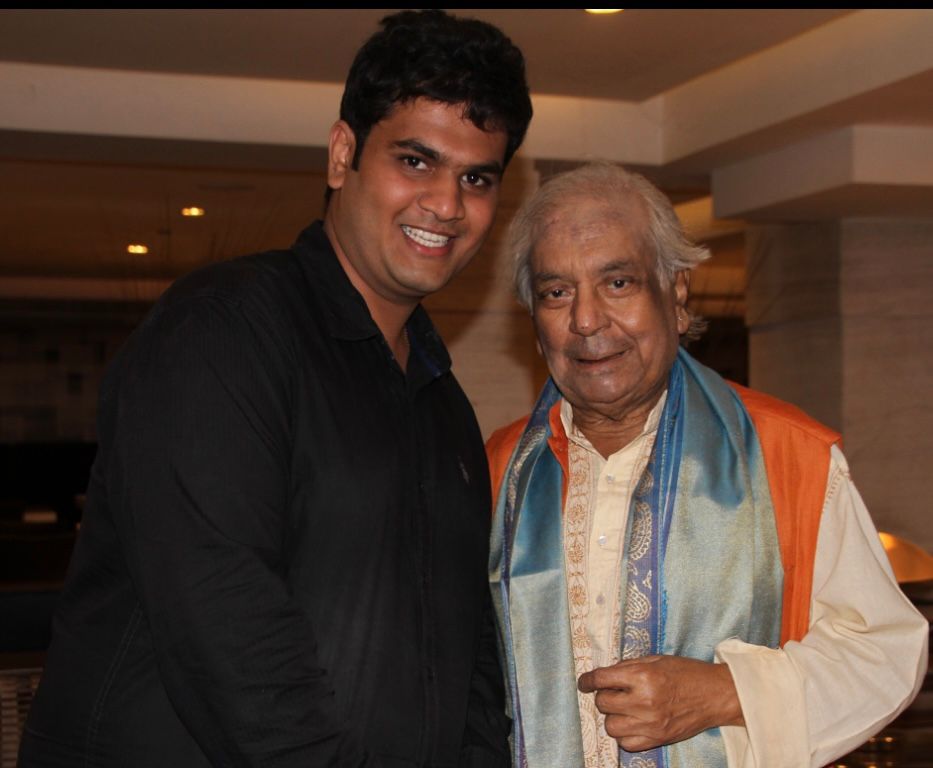 Pune, 18th January 2022: Pandit Brijmohan Mishra widely to the world as Pandit Birju Maharaj, was one of the greatest Kathak luminaries of the modern world.
Known as the 'Father of Kathak', such was the imprint of his perfected repertoire and diverse ensemble, people often commented on Kathak before Birju Maharaj and one after him.
Even in his 80s, he was known to captivate millions with his craft – so beautifully coupled with expressions and graceful moves. He has even made many Bollywood stars dance to his tune, and painted the B-Town in the colours of the classical dance form.
Author Rhythm Wagholikar who has interviewed Maharaj on many occasions, says ' I'm extremely sad to hear about the demise of the legendary Pandit Birju Maharaj. This is the end of an era. He was a great confluence of literature, art and music. An unmatched and unparalleled intuition of arts. The patriarch of Kathak leaves the biggest void in this world. Legends like him remain immortal through their art. The Ta Din Dinna of Pandit Birju Maharaj's Tabla and Ghungroos will reverberate forever. His life was through 'Sadhana'. Prayers to his family, disciples and Shaswati Di. May his soul rest in eternal peace.'
Birju Maharaj was the main advocate and torchbearer of the Kathak dance form. The only son and disciple of Shri Achhan Maharaj and a thorough representative of Indian Kathak dance all over the world.
Rhythm further adds 'I and my family were fortunate to meet him personally a couple of times. Each time we met there was a distinctive warmth that he radiated, something so unconditional and pure. He had so much to talk about other legends. A couple of months ago we spoke at length on Girija Devi. He shared some soul-stirring anecdotes about her. Maharaj was very appreciative as well. When I had presented him my book, he was overwhelmed and personally wrote a message for me with a sketch. Such phenomenons happen rarely'.