"Through Rozgar Melas, young Indians are getting opportunities to work with the government & serve citizens of India": MoS Rajeev Chandrasekhar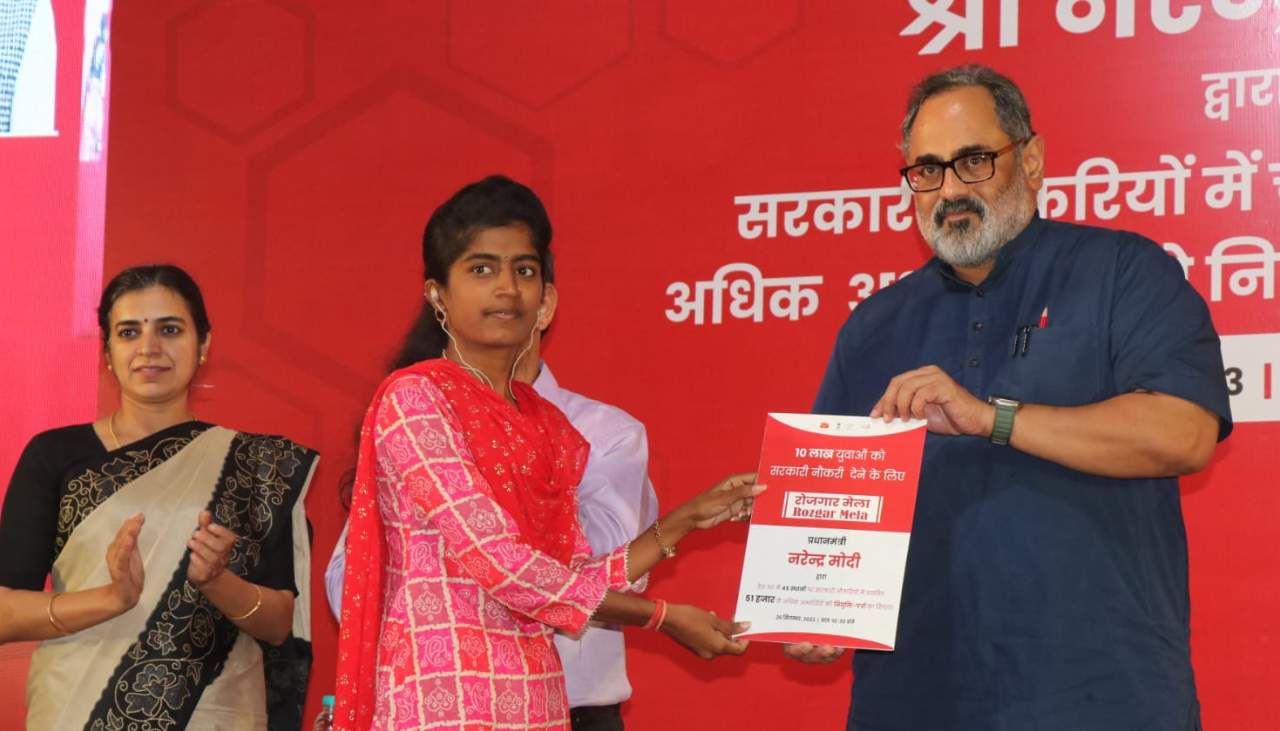 Pune, 26 September 2023: Union Minister of State for Skill Development & Entrepreneurship and Electronics & IT, Shri Rajeev Chandrasekhar, participated in the 9th edition of the Rozgar Mela today held at the Yashwantrao Chavan Academy of Development Administration in Pune. Ahead of PM Narendra Modi's address to the nation, the Minister highlighted the government's commitment towards providing young Indians with opportunities to serve the nation.
In his address, PM Modi congratulated all the new recruits and spoke about the historic passage of the Nari Shakti Vandhan Adhiniyam in the new Parliament. He emphasized on the significant number of women who received their appointment letters today in the Rozgar Mela across the country.
Minister Rajeev Chandrasekhar addressed all the newly recruited professionals in Pune. He said, "the government under the leadership of PM Modi is known for its incredible energy and drive. It values ambition, passion, and a strong sense of duty above all else. Our PM has spared no efforts in making sure our young Indians get the opportunity to work with the government. The young generation is, without a doubt, the luckiest in modern India's history."
As the chief guest for the Rozgar Mela program in Pune, Minister Rajeev Chandrasekhar was part of this nationwide event where 51,000 offer letters were distributed to new recruits across the country. This initiative was launched by PM Modi on October 22nd, 2022, aims to provide 10 lakh government jobs.
During his address, the minister also highlighted that the newly recruited young Indians will work with a government that transformed governance and political culture in the last 9 years.
"For the newly recruited individuals, this is an incredible opportunity. PM Modi ji has transformed the political landscape of India. Our approach to governance today is vastly different from what it used to be. Serving the people has become a mission, and along with that, we've prioritized skill development. Just a decade ago, India was often seen as a country with immense potential but a dysfunctional government. Today, we've become a global case study of how technology can be harnessed to improve lives, and other countries are eager to learn from us," the minister added.