TRIO World Academy students keep up the spark of "Joy of Giving"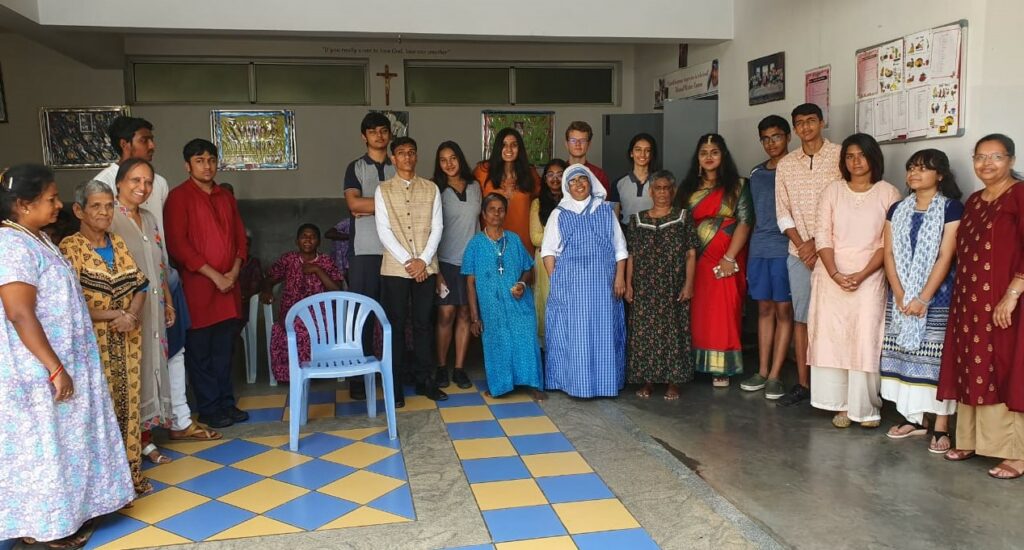 Bangalore, 9th October 2019: TRIO World Academy students kindled the spirit of warmth and togetherness by celebrating Joy of Giving Week today at its Sahakara Nagar campus. The students visited Rakum School for the Blind in Telecom Layout Jakkur and Mother Teresa's Old Age Home in Venkatala to celebrate The Joy of Giving week and handed over the collected Dry Ration such as Rice and Dal and toiletries like toothpaste, toothbrushes, soaps, detergent and shampoo.
Rakum School for the Blind and Mother Teresa's Old Age Home organizations are run entirely with help from the community. The donations were collected from the entire school comprising of the Primary, Middle and High school students.
The students were proud to have been part of this great event and were delighted to interact with the children at the Blind School and the residents of the Old Age Home on the 4th of October when they visited the two places to hand over the donations.
Speaking on the occasion, Mr. Naveen K M, Managing Director, TRIO World Academy said, "At TRIO, we always strive to inculcate and impart the importance of community services from the root level. Our aim with this specific event was to imbibe and encourage the feeling of 'Giving' amongst the students. I am glad that we were able to accomplish our aim and the students learnt a lot about sharing."
The Joy of Giving Week or Daan Utsav is India's biggest festival of giving. The festival promotes philanthropy in all forms and takes place every year from the 2nd to 8th October. This year's Joy of Giving week also marks the beginning of the 150th birth anniversary of Mahatma Gandhi, who has inspired people to give back to society.
Follow Punekar News: