Unfolding Parenting: Need Of The Hour For Raising Kids In Challenging Times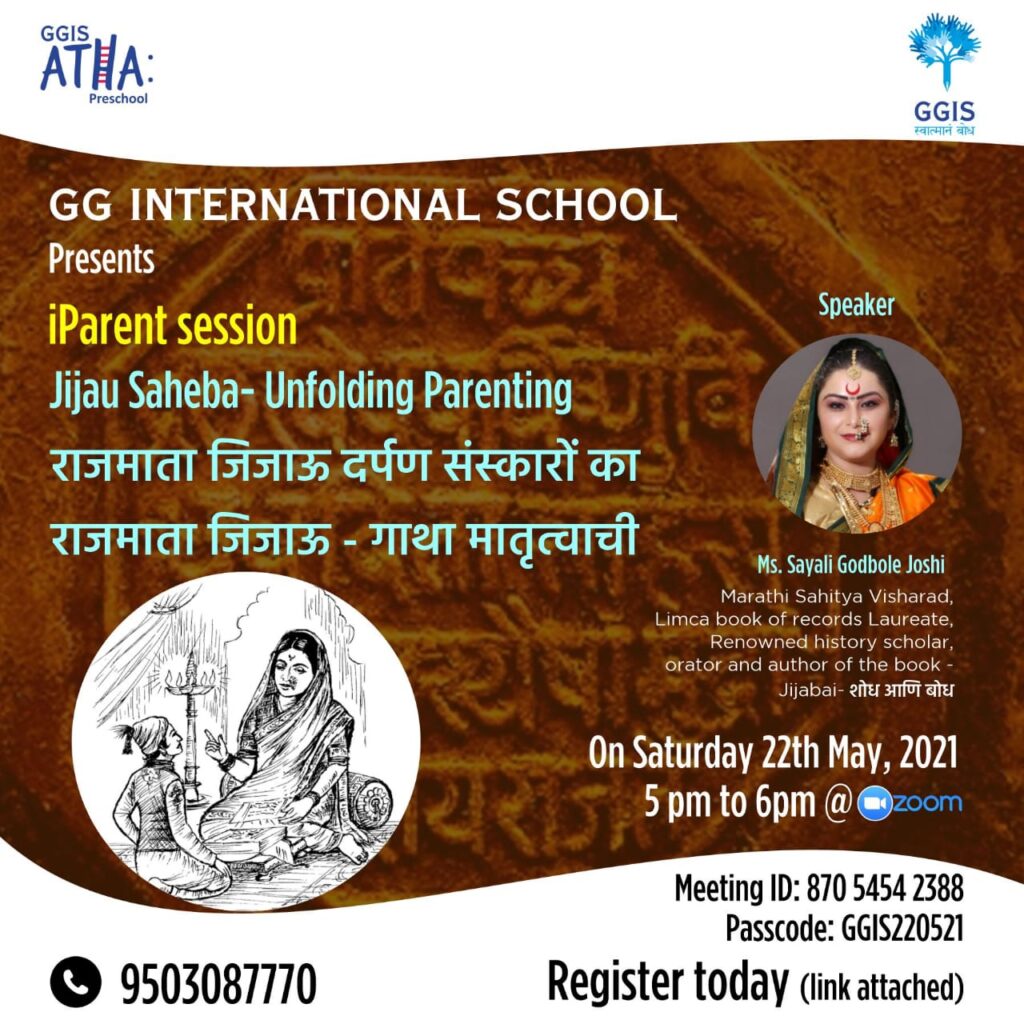 Pune, 20th May 2021: Raising kids is no easy task. Especially amid the pandemic where learning is just restricted to e-learning sessions, and children are bound to home, it is challenging for them to stay motivated for long. And parents need to create a healthy positive environment.
Therefore GG International School (GGIS) is organizing an insightful iParent topic on "Unfolding parenting" on 22 May 2021 from 5 pm onwards.
The school offers parenting tips and guidance through iParenting segments.  GGIS has been hosting and parenting sessions for several years and has so far catered for the needs of more than 5000+ parents across by unlocking the myths of parenting.
Jijau Saheba's unfolding parenting, the segment will have Ms Sayali Godbole Joshi, a renowned scholar, orator and author, and  is going to primarily reinforce the teachings of Jijau with contemporary parenting style.
In this session, parents will familiarise themselves with her parenting style on how inculcating the sense of righteousness and patriotism can prepare a child's mind for justice of equality, courage, and brotherhood. Thus, the session will conclude how nurturing the child in a conductive way can help gain insights into nothing but the best. The session is open to all the parental community.
To register for this session check this Google form:
https://forms.gle/rxJkez2H2WAtDPRQA