Ustaad Shujaat Hussain Khan and Ranjit Barot offer vibrant performances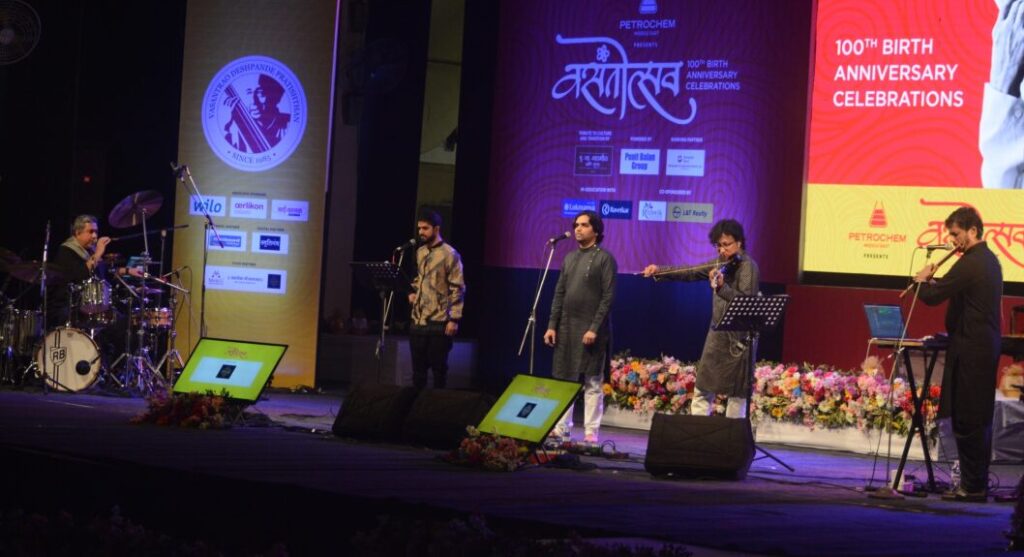 Pune, February 19, 2021: First day of the 'Vasantotsav in its 14th year concluded with the vibrant performances by renowned Sitar player, Ustaad Shujaat Hussain Khan and Ranjit Barot, Percussionist and his co-artists.
Ustaad Shujaat Khan, renowned sitar player of Imdadkhani family who presented Raag Shyam Kalyan said, "It was great to see the audience in front of me after so many days. There were online presentations during the lockdown, but the joy that comes from direct presentations is special."
He also presented the composition 'Abhi To Mohabbat Nayi Nayi Hai' written by himself in lockdown and a poem of Sufi saint Amir Khusro, 'Chhap Tilak Sab Chhini Re, Mo Se Naina Milai Ke.' He was accompanied by Mukesh Jadhav on tabla.
The first day concluded with the performance of Ranjit Barot on percussion instrument. He performed 'Tum dinan ke daata', 'Tum bin laagi lagan…'. He was accompanied by Avinash Srinivasan on Flute, Sudip Jaipurwale on vocals, Manaskumar on violin, Parry as rapper and Rajiv Kenkare as a sound composer.
Follow Punekar News: