XPRESSIONS'23 – Annual Fest Held at Bharati Vidyapeeth's IMED Pune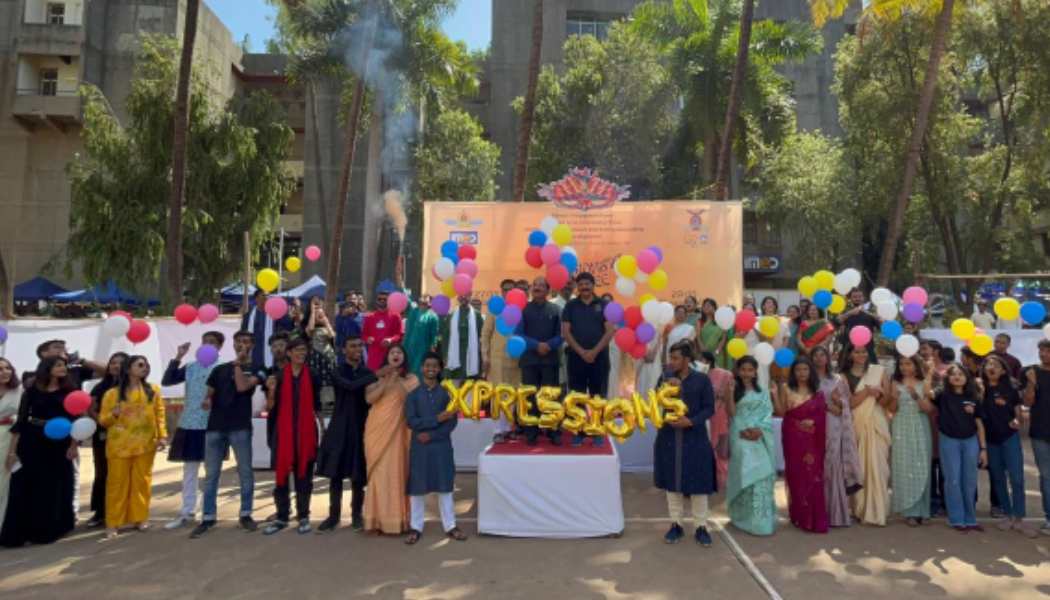 Pune, 30th March 2023: The XPPRESSIONS'23 Annual Fest was held at Bharati Vidyapeeth's Institute of Management and Entrepreneurship Development (IMED). The inauguration took place on March 27, 2023. This year's theme was JAMBOREE, which is a Goa-driven carnival. The idea for conducting XPPRESSIONS was conceived by Dr. Patangrao Kadam under the guidance of Dr. Sachin S Varnekar, Dean of Management Faculty of Bharati Vidyapeeth and Director of IMED.
Manoj Daniel, DGM at MMI and TP, Maha Metro Rail Corporation Ltd., was the chief guest. He promoted entrepreneurship skills in students to open up opportunities in the business world. He commended student participation and the active organizing team.
Dr Pravin Mane, Chief Coordinator, said "Every event requires planning, coordination, and discipline." He appreciated the effort of the decoration team, discipline team, and event heads who gave their best and made the first day of XPRESSIONS 23 successful.
The first day of XPPRESSIONS'23 saw 15 different stalls offering food, jewelry, games, and a photo booth via Launchpad and CWTED. This year, Launchpad has merged with CWTED (Community Work Through Entrepreneurship Development) to support small vendors. Not only the students but also faculty members enjoyed the inauguration and Launchpad.
The objective of the first day of XPPRESSIONS'23 was to build managerial qualities, decision-making ability, creative and analytical skills in students. IMED is celebrating 10 years of XPPRESSIONS, which is student-centered and student-driven. The main objective of the event is to create a positive and joyful environment where students can also gain exposure to entrepreneurship skills via Launchpad.