ZOUQ- MOROCCAN FLAVORS IN THE CITY!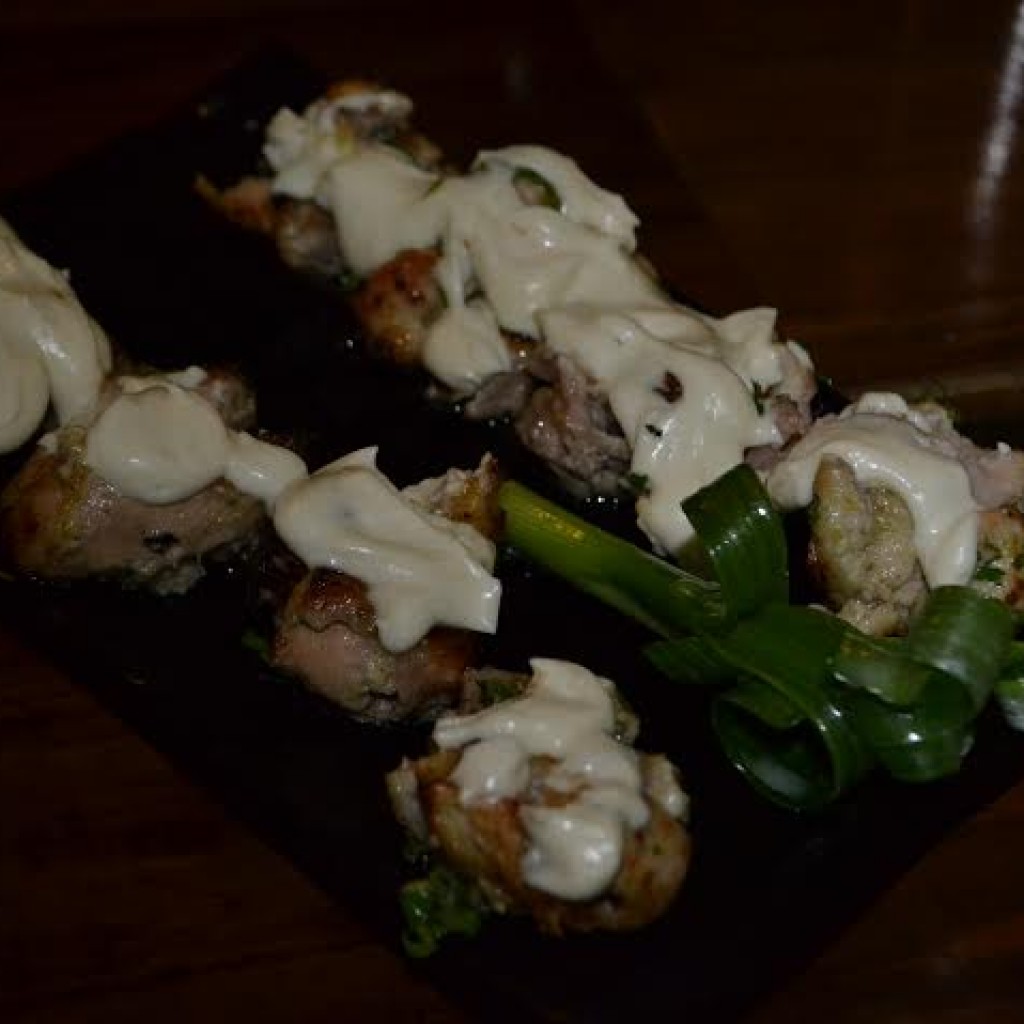 Pune- March 9, 2016: Zouq Restaurant will take you on a culinary journey through a blend of Morrocan and Mughlai themed flavors! Zouq which in Urdu means 'taste' is for sure to do justice to its name by providing you with delicious, mouth watering Kebabs and Biryani's. There is a wide range of Kebabs, curries and Biryani's. Indulge your senses with amazing Mughlai cuisine by offering super pocket friendly deals for students and families; you are sure to be in for a treat. As they say looks can be deceiving, it's true for this place as from out one would pass it off for an expensive, over the budget place but NO, it is super reasonable!
This cozy place will definitely make you feel comfortable enough with its fantastic interiors. The interiors of this place are sure to be admired since they will definitely give you the feel of a Moroccan restaurant! Very rarely do we come across restaurants which do justice to its cuisine as well their ambience. Keep an eye out for the beautiful painting depicting Moroccan street and Mughal inspired painting all over accented fresh blue walls. Bright colored chairs, and Ramayan inspired wall once you climb the stairs is sure to captivate you! The highlight of the place would be the spread of a variety of Turkish and Morrocon plates on a white wall as well a collection of award winning photographs by renowned photographers. Not only these perks but also foodies who are tired of the counter buffet where one needs to constantly get up and serve oneself, here you can enjoy a seated buffet from the open menu, which is a unique deal, from February 6, 2016 onwards. We were invited for an exclusive media preview where we tasted, the spread of their menu which consist of a wide range of starters soups, kandhari kebab, Lebanese kebab, makrana kalmi,barra champ, mutton seekh, the main course consisting scrumptious dishes Tangdi kebab masala,murg Peshawari, Paya masala, Hari mirch ka kheema and Peshwari Biryani  which will make you want more. The royal food affair ended with desserts like the Khubani Ka meetha being served.
Since the place serves Indian and Middle-Eastern cuisine, you'll be introduced to the spices and ingredients used in the recipes typically. Displayed in large jars and small tray compartments under your dining table, you'll find Turmeric, Kasuri Methi, Chillies, Cinnamon and a lot more! This is a place definitely to be visited by all foodies out there who enjoy Indian spices and all art lovers as you will not be disappointed. Visit Zouq for meals which are high on taste and low on budget!