25th Year Silver Jubilee – MR & MISS PUNE 2021 DETAILS ANNOUNCED AUDITIONS TO BE HELD ON 29TH AUG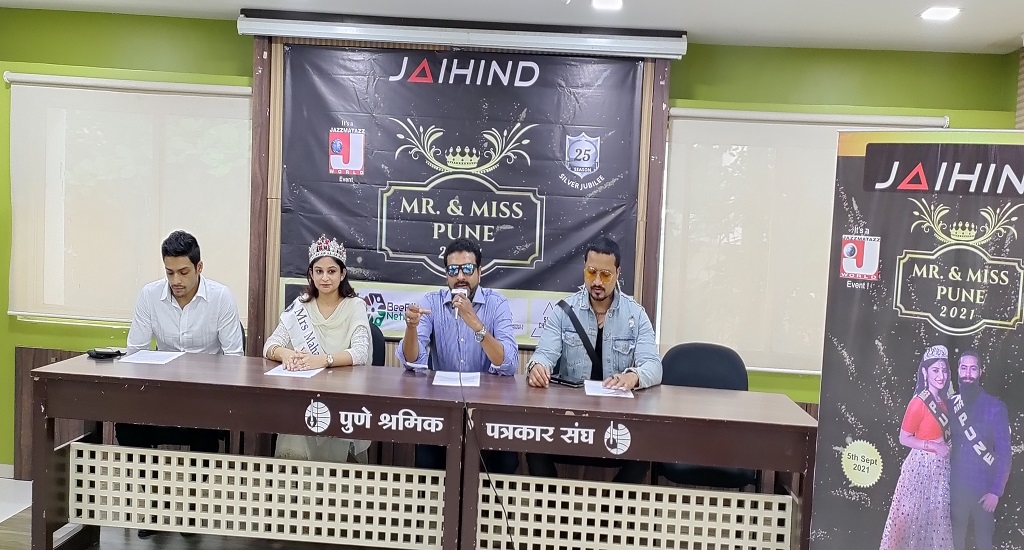 Pune, Thursday 26th Aug 2021:  There is a bit of good news coming through amongst the pandemic and the most awaited event of this year Mr & Miss Pune 2021 has announced details of its Silver Jubilee pageant and the dates and auditions for this year's contest.
The auditions for this year's event will be held on Sun 29th Aug at the Club 24 Undri and 1st sept at the Jai Hind stores. This event is spearhead by Sajid Shaikh of Jazzmatazz events who has been in the industry of organizing pageants and giving the city winners since the last 29 years.
The Grand Finale will be held at the Hotel Pride on 5th Sept 2021 where there will be celebrities to crown the winners.
Speaking at the occasion Sajid Shaikh, CEO Jazzmatazz said, "It gives me immense pleasure to announce the 25th year Silver Jubilee year celebrations of our firm Mr & Miss Pune 2021.  We are expecting a total of over 50 contestants from across Pune to come in for the auditions and we will select a total of 15 girls out of the group to contest."  All participants will be groomed by our expert panels before the contest and each winner will get opportunities and a platform in the world of modelling and fashion which will be a stepping stone for them."
The Press conference was addressed by Sajid Shaikh of Jazzmatazz events, Sam Churchil the official choreographer, Mr. Pune – Pritish Gumane and Mrs. Maharashtra – Radhika Sudhir and Sachit Jain from JaiHind.