"Accountability mechanism in banks needs to be strengthened" – CBI Director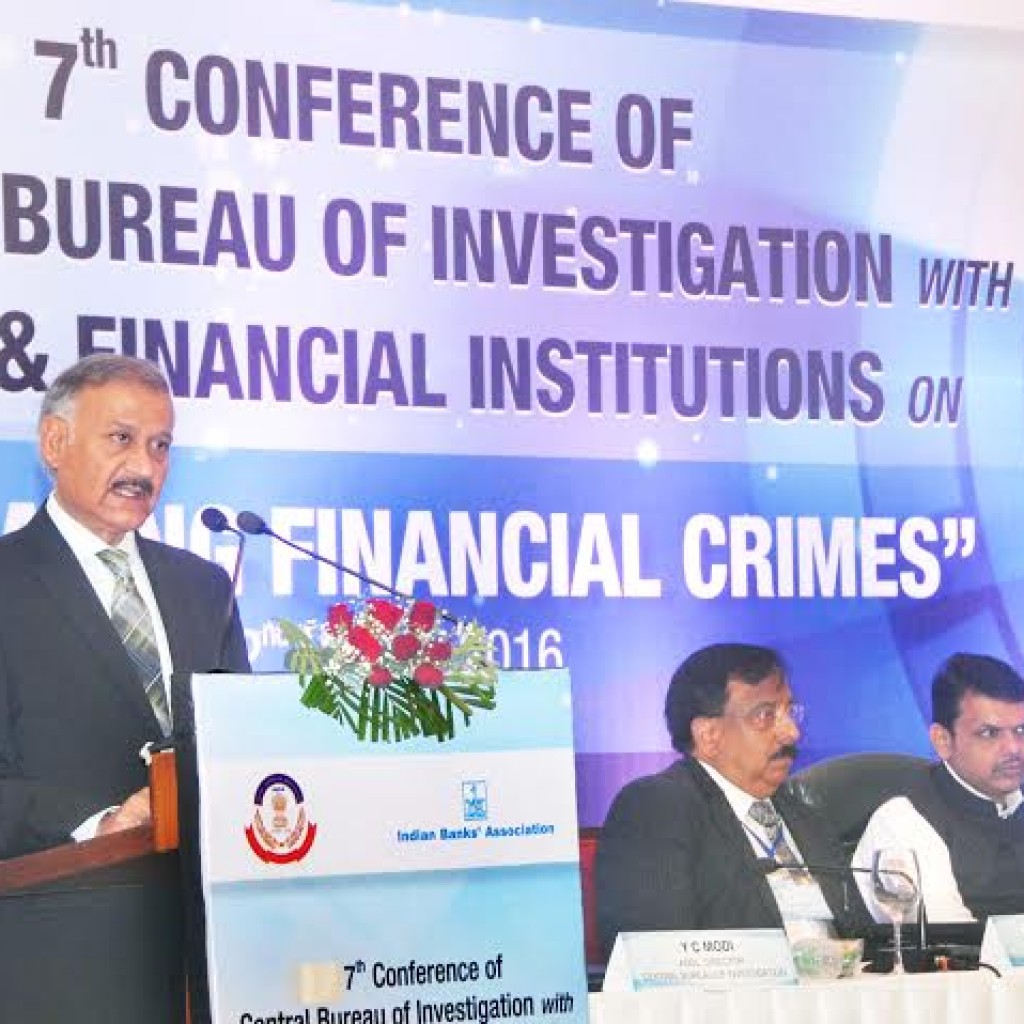 The CBI Director Mr Anil Sinha has called for strengthening accountability mechanism in banks to check financial crimes.  He has also sought better monitoring of end use of funds, especially of large value accounts to  detect possible diversion of funds. 
Speaking at the 7th CBI Conference on 'Combating Financial Crimes' in Mumbai today,  Mr. Sinha said "the accountability mechanism in banks and financial institutions is so weak and diffused that in the end,  no one seems accountable".  He added that the unduly slow and long process in red flagging fraudulent loans and advances gives enough time for the borrowers to siphon off funds to tax havens abroad.
Citing examples of Kingfisher and PACL, Mr Sinha said, despite CBI's repeated requests the Banks did not file a complaint with CBI in the Kingfisher Airlines case. "The undue delay in identifying and reporting such a fraud has jeopardized the cause of justice to the offenders benefit giving them opportunity to divert funds and destroy evidence" he said.
Expressing concern over the alarming rise in Non Performing Assets of banks, Mr. Sinha said "there is a growing sense of anguish among the public that while banks are strict on retail borrowers, the big borrowers and large scale fraudsters are able to not only evade the law but enjoy the fruits of crime."  He added that such a scenario undermines faith of people in the Rule of Law which has dangerous consequences for democracy.
The CBI Director observed that during the last six year, Gross NPAs of Public Sector Banks have gone up from Rs 44,957 crores in 2009 to Rs 3 lakh crores in 2015. "CBI investigated 171 cases of bank frauds in the year 2015 involving funds of Rs. 20,646 crores.  In addition, CBI is also investigating the Ponzi schemes involving funds of over Rs. 1.2 lakh crores" he added.
Mr. Anil Sinha called upon the bankers to devise foolproof strategies to check financial crimes.  "Such crimes tend to strike at the root of our economy and weaken the faith public in the banking system" he said.
Delivering the inaugural address, Maharashtra Chief Minister Mr. Devendra Fadnavis said "time has now come to pay greater attention to  financial frauds and irregularities. How enforceable is the financial liability in the country, sets the benchmark for investors to invest ".  Mr. Fadnavis said the inquiry and trial process in financial crimes needs to be fast tracked.
Today's conference was co-hosted by CBI and the Indian Banks' Association, Mumbai and was attended by CMDs and top officials of State Bank of India, PSU banks, private banks and other financial institutions.
On its part, to tackle financial frauds and cyber crimes, CBI is getting 375 of its officials and lawyers trained at the National Law School, Bangalore. It is also working with IIM-Bangalore to train its officials in financial matters.