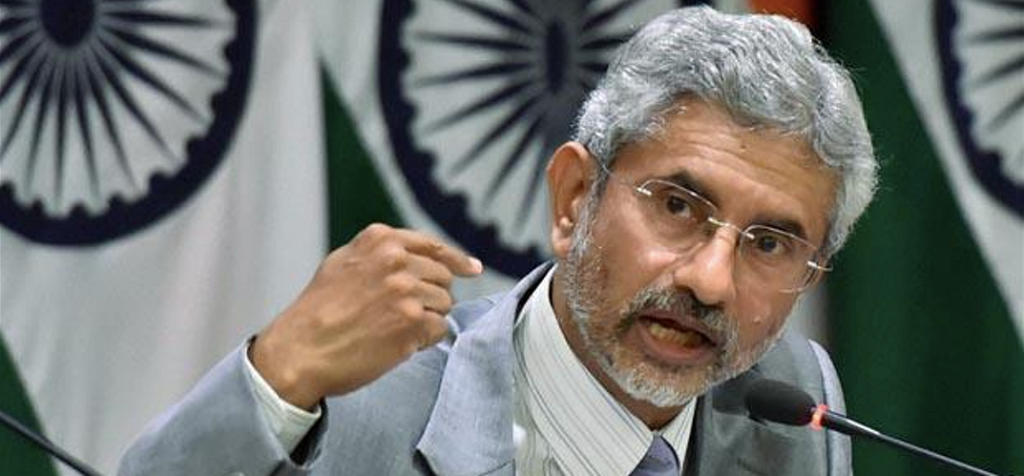 Karishma Jha
New Delhi, September 8, 2020: Amidst ongoing tension along the border with China, Indian Foreign Minister S Jaishankar has left for Russia today to attend a meeting with foreign ministers of the Shanghai Cooperation Organization (SCO) to be held on 9-10 September in Moscow. He may also meet Chinese Foreign Minister Wang Yi there. In addition, he will also visit Tehran, the capital of Iran, where he can also meet Iran's Foreign Minister Mohammad Jawad Zarif.
Defence Minister Rajnath Singh attended a joint meeting of Defence Ministers of the CIS, SCO and Collective Security Treaty Organization (CSTO) in Moscow. According to sources, at the request of India, Russia has reiterated its policy of not supplying arms to Pakistan. Russia committed during a meeting between Rajnath Singh and his Russian counterpart General Sergei Shoigu in Moscow.
Union Minister Singh was on a three-day visit to Russia to attend the Joint Meeting of Defence Ministers of the Shanghai Cooperation Organization (SCO) and to commemorate Victory Day in celebration of the 75th anniversary.
Earlier, Foreign Minister Jaishankar had given a clear message to China regarding the tense situation on the Line of Actual Control (LAC). Jaishankar has said that the situation on the border cannot be separated from the overall relations with the neighboring country. Describing the ongoing tension along the (LAC) in eastern Ladakh as very serious, Jaishankar said that to resolve this, a very serious conversation is needed at the political level between the two countries.
Follow Punekar News: