'Beyond A Love Story': Exploring Possibility Of New Family System On Canvas Of A Gay's Life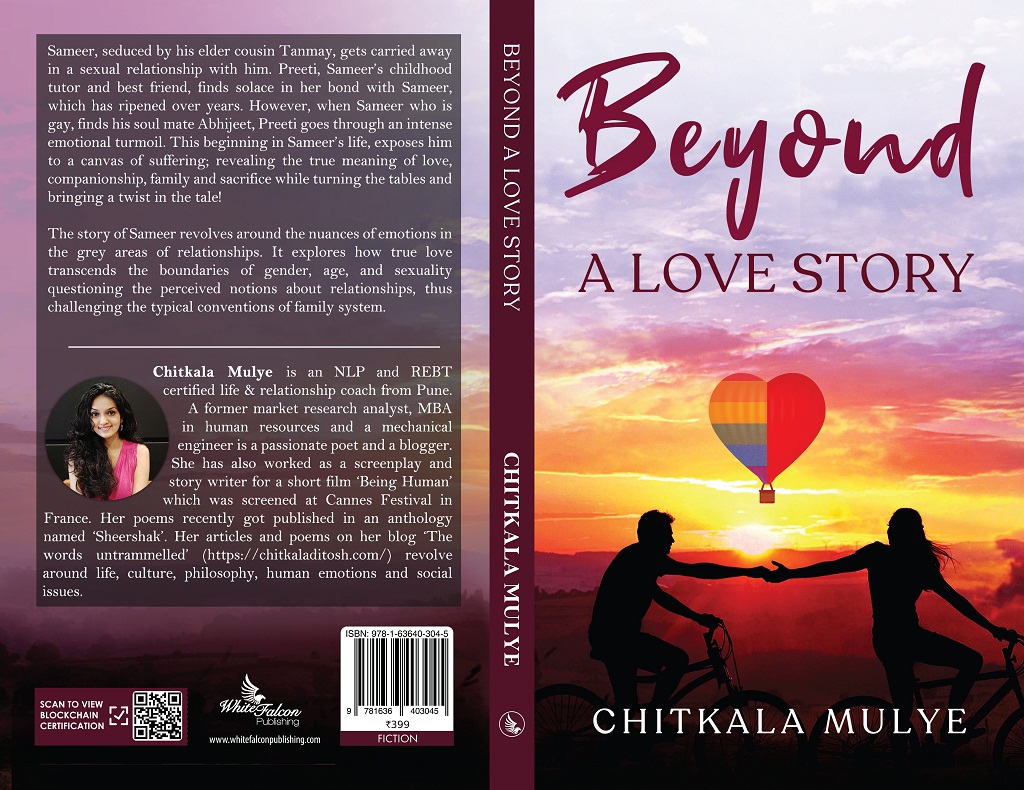 Sahil Potdar
Pune, 24th September 2021: We as readers, especially in India, are existing in an era of awakening but are caught between two generations of thought. While formally or officially the awareness in India about relationships, in general, is becoming more open and accepting, sometimes we still get the feeling that this is all a very small set of the society or just part of policies in MNCs. On the ground, we still see biases, non-inclusion. We still see people's race, ethnicity, sexual preferences being used as jokes and taunts.
In such a backdrop, in the fiction novel 'Beyond a love story', author Chitkala Mulye prompts readers to tune in to their thoughts and feelings about these topics through her book. A somewhat bold narrative of the world through the story of a gay man, she indirectly questions the beliefs we hold. We start looking at relationships for what they are, relationships between two people, and not a bond that is dictated by the norms of society. The mind and heart of a person are much deeper than these norms, and her novel brings out this internal turmoil. She has narrated the story through his growing up ages, giving us a peek into the challenges he faces at different ages and stages of life.
What is also noticeable is that Chitkala has managed to get into the skin of the protagonist's character, and brings to life the surroundings he lives in, making it especially relatable to people who have been in similar upbringing. The protagonist Sameer is relatable as an Indian guy, and the situations he faces in school days are written in a way that makes it easy to imagine it all happening. The things a person like Sameer, in those ages will think about, the relationships he has with friends and family around him, are all brought to life. Also, the simple language and context are relatable to a lot of Indian readers I feel.
I feel it is indeed necessary to think beyond external trappings and into the actual substance of any relationships, and that is what Chitkala also urges the reader to do, but through the eyes of the protagonist and not through a generic commentary of the existing cultural scenario, making it an easier read too.