Chhath Puja 2023: Vibrant Celebrations Draw Plenty at Pawaneshwar Ghat, Pimpri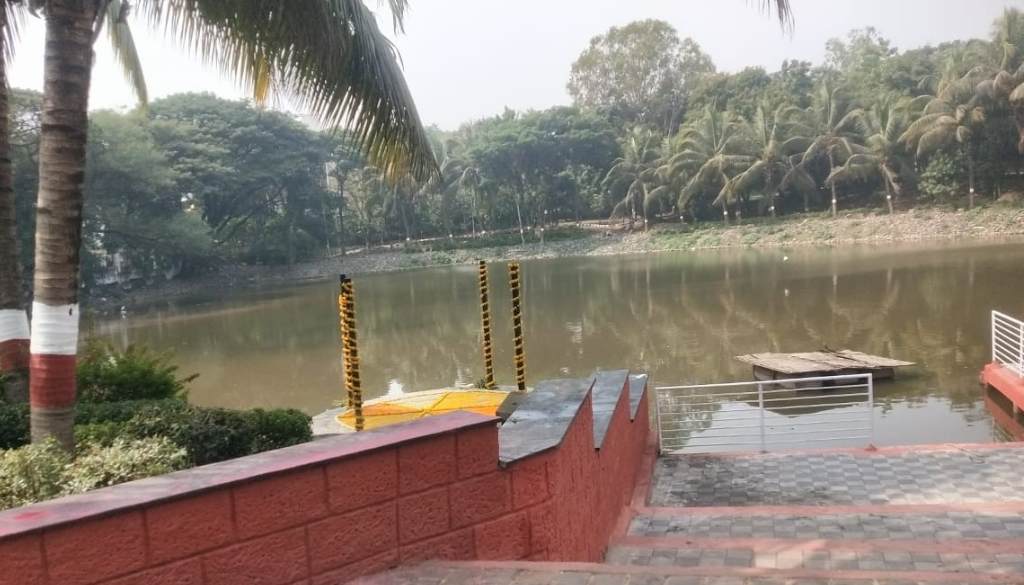 Pimpri, 20th November 2023: Chhath Puja, a cherished Hindu festival, primarily celebrated by the Biharis, unfolded this year from November 17 to 20. Beyond the boundaries of states like Uttar Pradesh and Bihar, where it originates, the celebration echoed across the nation. Pune witnessed Chhath Puja celebrations in various areas, including Aundh, Pimpri, Chinchwad, Kalewadi, Ravet, Undri, and more.
At the Pawaneshwar Ghat in Pimpri, the Chhath Puja celebration drew a considerable crowd of around 3000-3500 attendees, as reported by Randhir Singh, one of the key organizers. "Though my native place is UP, we have been organizing and celebrating Chhath in Pune for the past 7-8 years," he shared. The third and fourth-day celebrations occurred from 3:30 pm to 7:30 pm and 4 am to 7 am, respectively. Devotees offered Arghya to the sun on both days, and the entire event unfolded successfully. Singh expressed satisfaction, saying, "The program could not have been better."
Reflecting on the challenges faced during organization, Singh highlighted the collaborative efforts of the 17-18 committee members in ensuring a smooth preparation for the Puja. Apart from Randhir Singh, the organizing members include Prabhakar Singh, Govind Singh, Dayashankar Singh, Raju Singh, Pappu Singh, Umesh Singh, Alok Singh, and a few others. The favorable location, Pawaneshwar Ghat, doesn't incur any expenses for the organizers, although they are responsible for arranging tea and water.
Noteworthy attendees included government officials, including corporators from Pimpri and Kalewadi. Vinod Nadhe, Suresh Patil, Dilip Kale, Sandeep Waghere, and Sanjog Waghere were among the attendees of the Puja. While some were specifically invited, the event was open for anyone willing to participate. Just like previous years, the festival was celebrated wholeheartedly, marking the conclusion of Chhath Puja 2023 on a positive note.