China's Foreign Relations Law – Codification of Chinese Foreign Policy under Xi Jinping
Omkar Bhole
New Delhi,  1st August 2023: China's National People's Congress recently passed Foreign Relations Law, the first of its kind by a major power in the world, which has explicitly codified China's foreign policy strategy. This law has incorporated several existing features of China's foreign policy ranging from its wolf warrior diplomacy to its recent efforts to create a China-led world order through global initiatives and thus, provides us with important insights into China's foreign policy objectives and its implementation techniques. Article 2 of this law suggests that it will guide China's diplomatic relations with other countries and international organizations and thus, provides extraterritorial jurisdiction to a Chinese domestic law. It shows China's willingness to provide a legal framework to its actions abroad and thereby, openly call out actions that it considers as 'hegemonic.' As China has been facing significant challenges across domains from technology to economy, this law aims to legitimize its actions taken to counter these impediments and will have wider global implications. 
China's Rationale for This Law
While explaining the rationale behind this law, an official from the National People's Congress Standing Committee said that existing foreign affairs laws in China were inadequate to deal with matters related to national sovereignty and security. Thus, this law is expected to help China deal with risks and challenges to its development path more effectively. Global Times editorial suggested that the expression of peaceful and development-led diplomacy in law wither away 'China threat' theory propagated by the West. It further clarified that this law shows China's intentions to legally safeguard national sovereignty and its interests, thus reflecting China's 'strategic transparency'. In a special piece published in People's Daily, Wang Yi defended this law as it provides a legal basis for China to exercise its legitimate right to counter foreign interference and sanctions. Thus, the law attempts to provide a leeway for China to take similar countermeasures as taken by its adversaries against China.
CPC's Extensive Control Over Foreign Policy
Most provisions of this law are mere reiterations of what Chinese diplomats have been saying and practising in the last few years, especially under Xi Jinping. However, some provisions clearly codify some underlying features of Chinese foreign policy. For instance, it states that foreign relations will be managed under the leadership of Communist Party of China (CPC). It asserted the supremacy of the Central Foreign Affairs Commission under the CPC in China's foreign policymaking as well as the subordinate nature of foreign ministry. Further, chapter 2 of this law clearly demarcates functions of all entities concerned with foreign policy which mentions State organs to act only in accordance with established laws created by central body, i.e. CPC Foreign Affairs Commission. In fact, China's unaffected diplomatic activities despite the sudden disappearance of foreign minister Qin Gang also corroborates the secondary role of foreign ministry in China. The re-appointment of Wang Yi as foreign minister replacing Qin Gang – even though likely to be temporary – also shows the continuing trend of strengthening party control over state organs, especially in critical areas.
The law also puts the onus of protecting China's sovereignty and security on both public and private entities. This also explains recent amendments in anti-espionage law which tightened state control not only over foreign firms but also on Chinese entities and gave overarching power to state authorities under security reasons. This can prove detrimental for China's business environment and may further accelerate the 'China plus one' strategy adopted by foreign companies in the last few years. Although article 26 of this law mentions China's preference to opening up and promotion of an open global economy, the primacy is still enjoyed by national security concerns in its foreign policy calculations as evident from other provisions.
Implications for the World
Article 33 of this law explicitly mentions that China has the right to take countermeasures against acts that endanger its sovereignty, security and development interests. This provision as of now only seems to be aimed at the US owing to their trade and technological war. For instance, within a few days of enactment of this law, China imposed restrictions on exports of key rare earth materials Gallium and Germanium under national security concerns. These materials are largely used in USA's defense equipment as well as in electronics. Although these export restrictions are likely to have minimal impact on the USA due to pre-existing alternate supply chains, it provides an interesting case study for the potential application of new foreign relations law in tandem with its anti-foreign sanctions law enacted in 2021 and other similar laws. Until now, China had put limited sanctions on US companies for acting against its interests. However, this is likely to accelerate in the coming years with the backing of a new law and can target non-US entities as well. Hence, with the enactment of this law, the competition between China and its Western adversaries is likely to intensify with the help of legal warfare techniques.
The law also mentions China's three global initiatives and called for these initiatives to be put into action. This provides a legal backing to, what were largely undefined initiatives until now, and expected to create an alternative to existing world order norms. Particularly, with China's recent success in mediating between Iran and Saudi Arabia, coupled with its declared position on Russia-Ukraine war and Israel-Palestine conflict in recent months, it is more likely that the Global Security Initiative is being prioritized over other initiatives and it will feature more frequently in China's foreign policy actions in future.
Several experts have analysed this law as a part of strengthening China's legal warfare mechanism which will help to justify assertive actions against its adversaries. It will also reduce asymmetry between the US and Chinese laws which allowed respective countries to safeguard its interests abroad without attracting legal implications. Although it is meant to be used as China's answer to 'long-arm jurisdiction' of domestic laws of western countries, this law is also widely seen as China's own version of such extraterritorial laws.
Hence, the new law raises more questions than answers to China's foreign policy outlook. For instance, the law still maintains ambiguity regarding China's national interests or what constitutes a threat to its sovereignty, which gives China an arbitrary right to interpret actions by other countries as per its own convenience. Similarly, how this law helps China in shaping the global narrative in its favour for assertive actions, is something that needs to be observed in coming years. The law itself clearly states that the government and party will focus on capacity building of personnel dealing with foreign policy as well as take measures to gain more legitimacy for its diplomatic actions, especially in the global south. This provision indicates more concentrated efforts by China not only at the domestic front but also at the global level to justify its actions in future and gain more discourse power. Further, there are fears that this new law might become a Chinese version of USA's Countering America's Adversaries Through Sanctions Act (CAATSA) and target only specific countries such as the USA, India, Japan and similar like-minded countries. Thus, while this law helps to understand China's foreign policy thinking, it remains to be seen whether it provides legitimacy to Chinese actions globally and establish its image as a responsible great power.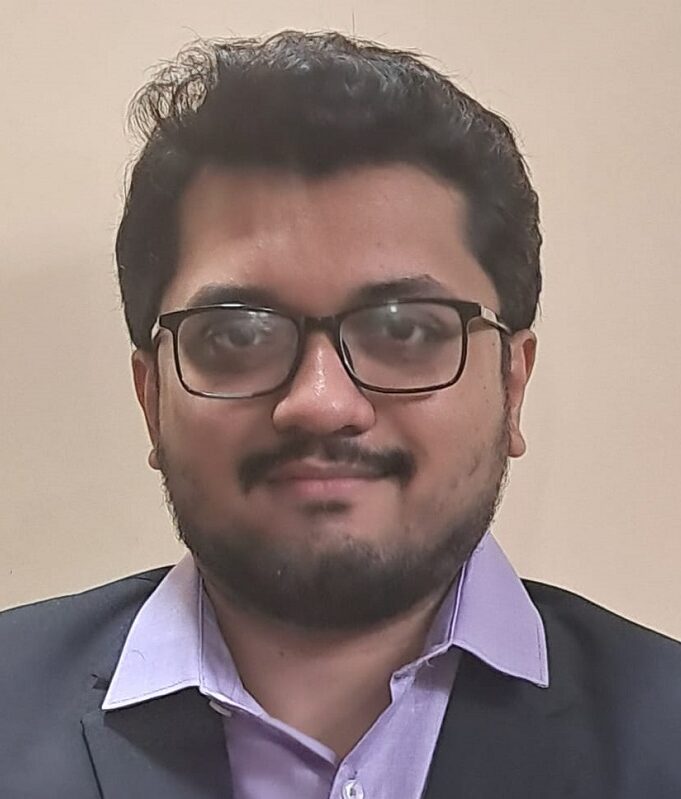 (Omkar Bhole is a Research Associate at Organization for Research on China and Asia (ORCA). He is a Chinese language student and completed Masters in China Studies from Somaiya University, Mumbai.  He can be reached @bhole_omkar on Twitter and on his email obhole96@gmail.com)