India Must Take Steps To Minimise Trade Deficit With China – The Millennial Bully The world Can Do Without
Dr Subroto Roy
India, 23rd August 2023: As the world realises that China is bullying nations for political gains does this also involve manufacturing international and civil wars? Or has China been able to takeover nations without fighting a war or shedding blood? Although the latter seems to be more likely looking at how the Australian continent and parts of Asia are today unwitting victims of a rather dangerous Dragonian (pun intended) ambition.
Other nations are waiting to be devoured by the millennial bully, if its infamous belt and road initiative is allowed. India can play a decisive role in making it a truly Himalayan task for China. A long-felt realisation that China creates dependencies to later arm-twist them for political gains by Germany, in its recent 64-page document titled 'Germany's China Policy' based on Germany's National Security Policy released this June is also by default the sentiment of EU.
The deepening Chinese relationship with Russia in the wake of the Russia-Ukraine war has definitely contributed to this new strategy of Germany and hence of EU regarding "competition, partner, systemic rival". Yet, Indian analysts opine that ground realities render these articulations as mere rhetorical considering continuing investments in China, although countries like Germany are looking at diversifying economic ties in Indo-Pacific regions and other like-minded regions globally.
The complexity of the German position is clear from the following largesse of Chancellor Olaf Scholz which betrays the country's unwillingness to take the plunge against China yet:
"…just last year Scholz allowed Chinese state-owned company COSCO to invest in the Hamburg port terminal despite strong opposition at home. Despite talk of diversification, German companies last year invested a record 11.5 billion euros in China and bilateral trade stood at almost 300 billion euros. Moreover, a lot of 5G networks in Germany are built using Huawei hardware." [1]
Unlike nations in Europe, Australia, and America, India shares a long border with China which complicates matters further as military incursions are common. To make things worse for India, China has almost taken control of the failed Pakistan at the brink of breaking up into nine regions. These two in addition to surrounding India by taking control of adjacent states compounds the geo-political economy of the largest democracy of the world.
The USA being the self-styled 'oldest democracy' cannot remain unperturbed as the dragon advances. It has at least appear to oppose it, if not change its China-friendly policies.
India sees a Chinese hand in internal disturbances and foresees its neighbour's attempts to engineer civil wars off and on.
Nearly a year has elapsed after a widely reported agreement reached by Indian and Chinese troops to pull back from Gogra-Hotsprings on September 9, 2022. We saw some electronic media houses closely examining the pros and cons of this retreat, especially that by China. India has been at the receiving end of Chinese arm twisting for long now.
Experts saw the Chinese retreat as 'tactical'. Now, what is the matrix of 'tactics' which India is encountering time and again, and are being arm-twisted? A rationale that each time China threatens us, it ensures that our trade deficit goes up. In other words, India keeps importing more and more while unable to export commensurately; her export figures in USDs only marginally increase that too probably due to other reasons than actual increase in exports.
'Tactical' Retreat by China
It may appear that other members of this matrix which constitutes 'tactics' are the following:
Shrinking European markets of Chinese products,
Major setback on its Belt Road Initiative due to insurgency compounded by floods in relevant parts of Pakistan,
Improving Indo-Taliban equations, stock market machinations, Taiwan & Indonesia concerns, Indo-Sri Lanka relations (and other South Asian dynamics), etc., and
Chinese notoriety on the issue of human rights
However, groups in Gilgit Baltistan and POK have also started blackmailing India using the latter's rumoured plans to take back territories lost to Pakistan. These groups are now floating a narrative that China will not claim territories it has occupied in Gilgit Baltistan and POK, if J&K is free of occupation from all sides.
In an interview with this author a separatist leader living in The UK has recently said that "China had no intentions of taking over POK, Gilgit Baltistan, and would withdraw from areas it currently occupies "once a permanent solution to the J&K problem is reached". He stressed the condition of plebiscite as the only "solution" following acceptance of Accession treaty of Maharaja Hari Singh by India.
As such, on one hand China seems to use Muslim separatists against the above rumoured Indian plans of her take over of POK & Gilgit Baltistan, while China itself commits genocide against Uighur Muslims on the other.
UK's move of deporting Muslim criminals back into Pakistan, could be a mischief that India might have to handle if Pakistan is balkanised and India happens to get back its legally owned territories. An internal insurgency being planted foreseeing this possibility by our erstwhile colonisers cannot be ruled out in such a scenario.
Pakistan's balkanisation, notwithstanding life support from Islamic nations, is more imminent than that of China's, although the latter seems more well equipped to handle the imminent implosion. The Sindhu Desh protests compounded by the Durand Line validity that expired last year, and the Afghans claiming Khyber Pakhtunkhwa; F-16 development, maintenance, deployment, etc being all easier said than done if Tehrik-e-Taliban Pakistan attacks with the help of Pashtuns in the area; complete economic doom; POK, Baltistan & Gilgit; Balochistan; divide in the military establishment; etc are too many issues for anyone to handle.
Imran Khan's ouster betrays a grand Chinese bullying game plan. China and India may well agree to feel free to pursue their national interests in respective areas of interest. There will probably be a bloodless expansion of Indian and Afghanistan borders eating into Pakistan. But if China tries to expand its administration via dependencies any further, its implosion could be more possible than can be perceived at this point of time.
The trade deficit is one thing which if reduced by India, China can be controlled, but for that global equations need to be stronger than what exists before it gets out of hand. Today, it is the world against  a millennial bully that is China.
Money Matters
China is happy as far as India's trade deficit keeps increasing.'India's exports to China reached $ 7.76 b , down 36.9 % year on year and India's imports from China amounted to $ 46.230 b, up 28.9 % year on year. Trade deficit for the period of January to May, 2022 stood at $ 38.455 b, up 62.65 % year on year,' the Embassy of India in China, recently reported[2] (Also see Table 1)[3]
But the Business Standard, last July, depicted Indo-China trade positively by saying, 'India-China trade goes up to over $67 bn in first half of 2022' relegating the 'surge in Chines export to India.'[4] Obviously, for business per se it might be a good signal and yet spell doom for local manufacturers if cheaper Chinese product-substitutes to Indian products flood Indian markets. India needs to ban imports of all products that are already being manufactured in India, other things being equal.
A hard look at the India-China bilateral trade figures over the last seven years (See Table 1) shows a disturbing trend. India's trade deficit with China has steadily grown. Increase in trade deficit form $ 44.86 in 2015 by almost 77% in 2022 (based on the deficit figure as on Jan-May 2022) is alarming in three ways:
1. In as absolute sense: the deficit increasing and showing negligible signs of recovery yet
In a relative sense: A positive relationship with Chinese military aggression.
A catch 22 situation: If India improves trade deficit, China will start posturing & if it doesn't slowly but surely, Indian local industry will die a natural death.
Now, one has to draw statistics and arrive at a trend whether each time Chinese incursions followed by Indo-China talks happens, is there a surge in imports from China into India also happens or not.
Are these two events repeatedly present together?
One can easily see that Indian imports from China jumped up from $ 66. 78 b in 2020 to $ 97.58 b in 2021, leading to India's trade deficit jumping by more than 23 %. From 2015 to 2022 the increase in trade deficit each year, respectively in percentage were 2.82, 4.08, 7.19,-1.09 (covid), -11.04 (import reduction by India 2019-2020 due to Galwan standoff), 23.65 (military pull back), 7.34 (expected based on projected $ 76.9 b, India's trade deficit for 2022].
This shows that the increase in India's trade deficit in percentage on an average has normally been 4.8. However, in 2020-21 the trade deficit jumped 20 times following the standoff and subsequent pull back.  As such, the Galwan standoff saw the Indian trade deficit during the Galwan developments being almost 30 % of its total trade deficit from 2015-2022 (seven year period).
Therefore, even the latest pull-back cannot be seen with glee. Rather it portends another surge in India's trade deficit with China. As far as India's trade deficit keeps rising, China will ensure no aggression for a duration it deems fit depending on its internal fiscal condition.
China Gains from Pull Back
China stood to gain immensely and India lost more than it had lost in five years following the Galwan incidents. Therefore, there is enough reason to explore whether there is a positive relationship between Chinese incursions and India's ever widening trade deficit with China.
This time around, China's pullback may not only be prompted by economics with India. China can well be expecting India not to interfere with its posturing with Taiwan and Indonesia. If India complies, China might not dump more goods inside India provided for sometime to keep Indian nerves cool.
If adequate international pressure is applied on China from various directions (geo-political, economic, and moral & ethical, it might be provoked enough to make mistakes which could hasten its balkanisation too.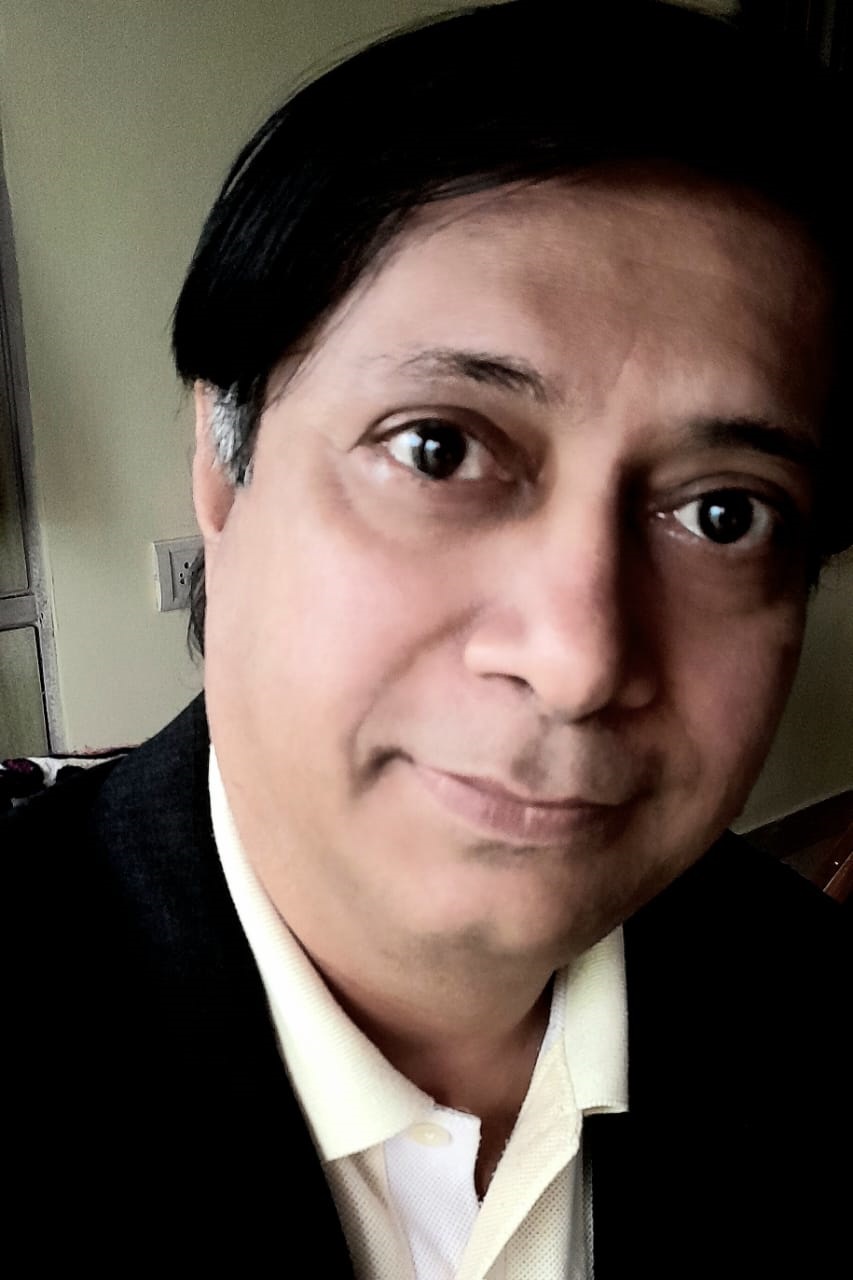 (The writer is a senior journalist and an academic.)
[1] Malhotra, S. (August 7, 2023) Raisina Debates. Germany's China strategy: An anchor at last? Accessed from https://www.orfonline.org/expert-speak/germanys-china-strategy/ on August 8, 2023.
[2] Trade and Economic relations. (N.A) Accessed on Sep 9, 2022 from https://www.eoibeijing.gov.in/eoibejing_pages/Mjg,(n.d)
[3] ibid
[4] India-China trade goes up to over $67 bn in first half of 2022. Press Trust of India Wed, July 13, 2022.Accessed on Sept 9, 2022 from https://www.business-standard.com/article/international/india-china-trade-goes-up-to-over-67-bn-in-first-half-of-2022-122071301577_1.html.