COVID Alert: Jail For Eight Days And Fine Up To Rs 5000 For Not Wearing A Mask In Himachal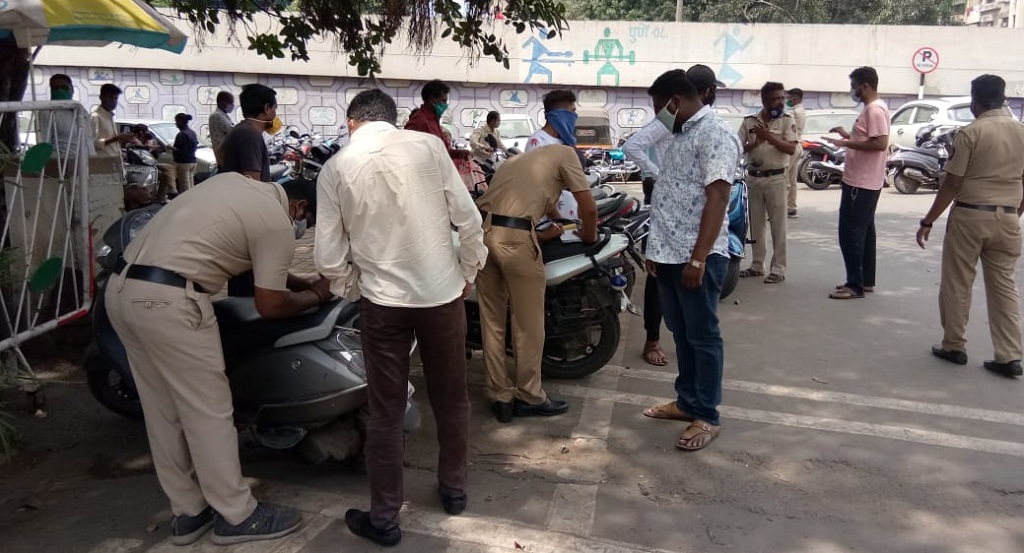 Shikha Chaurasia
Shimla, November 28 2020: If found without a mask in Himachal Pradesh, then the police will take strong action. Failure to comply will result in arrest without warrant. You will also have to spend eight days in jail and pay a fine of five thousand rupees for violating the rules. The Himachal Police has decided to strictly enforce the provisions of the Police Act 2007. But, if one accepts the mistake of not wearing a mask and is ready to correct it, then a fine of only one thousand rupees will be invoiced. The police have cited the provisions of sections 111 and 115 of the Police Act for strictness.
In this regard, all Superintendents of Police have issued orders on new provisions. Those who do not wear masks and violate the social distancing rules will now be monitored with drones and CCTV cameras. IG Law and Order DK Yadav said that the new provisions have been implemented with the approval of DGP Sanjay Kundu. 31,317 people have been fined since March for not wearing masks. Apart from this, a fine of Rs 1 crore 24 lakh 22 thousand 450 has been collected. 19,348 vehicles were also seized in violation of the guidelines of COVID-19.
1,339 police personnel have been infected so far
So far 1,339 policemen have been found positive in Himachal Pradesh due to the Coronavirus crisis. Of these, 978 have been cured while 360 are still battling the disease. So far one policeman has died due to the Coronavirus infection in the state.
Preparations for COVID test in private hospitals 
After starting about six thousand tests of COVID-19 in the state every day, now the government is going to approve COVID -19 tests in private hospitals and clinics as well. Other states including Punjab, Uttarakhand and Haryana have already been provided with the facility for conducting COVID tests in private hospitals. Himachal government is going to approve it soon. A round of talks in this regard has been held at the level of officials and ministers and everyone has given their consent to start it. Instructions have been given to officials regarding tests in private hospitals. COVID patients will not get special wards, they will have to share toilets and other facilities. Health Secretary Amitabh Awasthi has confirmed this.
Follow Punekar News: