Dandeli – An Adventurer's Paradise Located At Drivable Distance From Pune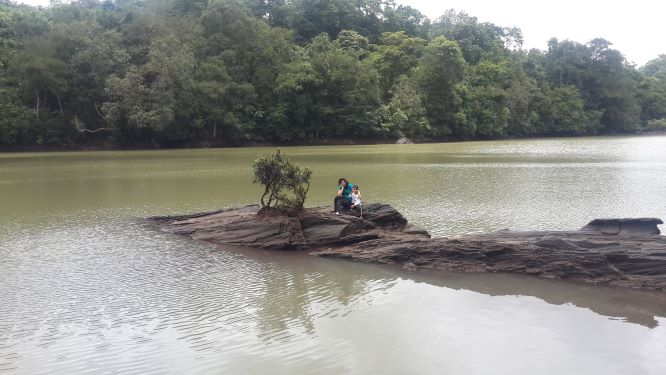 Vineet Gupta
Pune, February 25, 2021: Those of us who frequently feel the urge to escape to the lap of nature, there cannot be a better place than Dandeli. Located within a drivable distance from Pune, it is a paradise for nature lovers. Seclusion, adventure, rejuvenation, and proximity to pristine nature, is what Dandeli has to offer, to those who seek refuge in the wilderness. Your lungs will also thank you for the trip.
Dandeli is situated in North Karnataka near Belgaum at a distance of about 450 km from Pune. The drive is comfortable with good roads and should take you around 8 to 9 hours to reach there. You can also travel by train; the nearest railway station is Londa Junction, and the nearest airport is Belgaum. A small word of caution though, if you are driving, you must start early so that the last leg of your journey in Dandeli Wildlife Sanctuary can be completed in the daylight!
Located on the banks of River Kali and nestled in the Dandeli Wildlife Sanctuary, is a small town called Dandeli itself. There are a few resorts located right inside the sanctuary, offering accommodation ranging from rustic camping tents to luxurious upscale villas. Some resorts even have treehouses that are towering above the river, offering breathtaking views of the river below! However, there is no clutter of hotels, nor bustling shopping centres or busy downtown areas. Be mindful of the fact that you are in the middle of a wildlife sanctuary!
Dandeli offers many adventure activities, river rafting being the star attraction. Kali river has exciting rapids and can give a lifetime experience to those who seek adventure. Besides river rafting, you can enjoy kayaking and canoeing, quietly exploring the banks of Kali.
Night safari in the wildlife sanctuary is another adrenaline pumping activity and if you are lucky, you can spot animals like bison, black panther, sloth bear, giant squirrel, crocodiles, many species of birds and reptiles. If you are super lucky though, an occasional tiger spotting is not ruled out. Those who want a close connection with nature could go for guided jungle walks, both during the day or night, and listen to the jungle sounds. However, be careful of the giant leeches!!
The only music that you will listen to in Dandeli is that of Cicadas. They all start making noise at once and keep changing their pitch rhythmically. It is a refreshing break from the loudspeakers in our cities.
We travel frequently to Dandeli with friends and family and often book ourselves in one of the few resorts located on the banks of Kali, so close to the river that you could hear the gurgling of water all night from your Swiss tent!!
We spotted a herd of deer grazing just outside the fence of our resort while we were having breakfast at the resort's thatch-roofed, circular dining hut. The resorts in Dandeli take adequate safety precautions so while it is perfectly fine to have goosebumps, no wild animal can come inside the resort. Nevertheless, it would be better to not venture out of the resort without a guide or in groups. Such places deserve respect!
The banks of the river are covered in dense foliage and there large trees where hornbills nest. Hornbill is a magnificent bird, mostly found in the rainforest along the Malabar Coast.
There is a small island in the middle of the river which can be accessed only by a boat and many species of birds nest there. You could also spot rabbits and squirrels if you remain quiet. You could ask your resort staff to even set up night camping for you on the island.
Things to Remember – Make sure you pack all your adventure gear, including proper clothing, windcheaters, lots of mosquito repellent, first aid and other medical supplies that you may need. The nearest town is around 13 km away and even in the town, there is no guarantee you will get what you need. Pack your walking shoes, caps, and hats etc. A good digital camera would be missed if you didn't pack it. The cellular networks are patchy and often unreliable (as expected), so inform friends and family of your plans so that they don't panic trying to reach you in vain.
What not to expect – Shopping centres, star rated hotel service and of course, connectivity!!
Places to Visit – Dandeli Wildlife Sanctuary, Syntheri Rocks, Anshi National Park, Shiroli Peak, Kali River.
Best Time to Visit – October to April.
(Vineet Gupta is an entrepreneur, management writer and strategist by profession who loves to travel 'the road less traveled' and explore places that offer proximity to nature in its most pristine form. He enjoys writing, and through his written work, he makes an attempt to brighten up lives and professions. You can  visit his blog and LinkedIn profile for more details
Do you want to publish your TRAVEL STORY on Punekar News? If yes, then click here
Follow Punekar News: